Press
CarterMatt Talks to Jim Gavin; Lodge Named MediaPost's Best New Show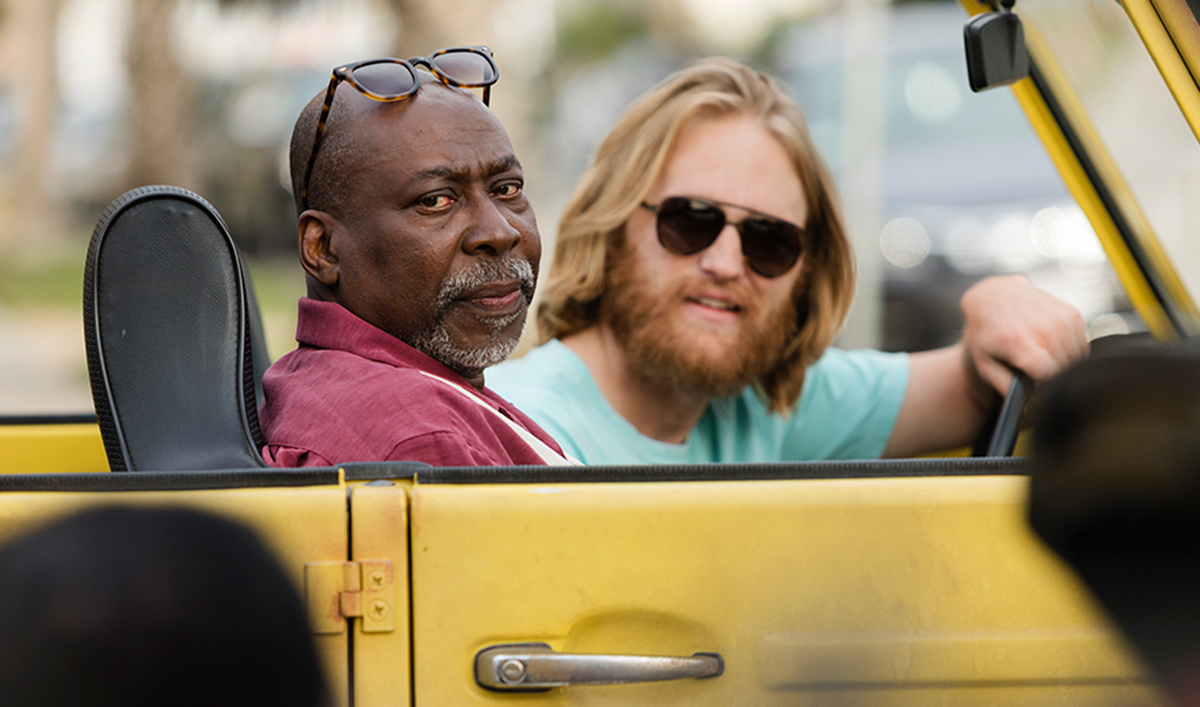 This week, CarterMatt interviews Jim Gavin, while MediaPost pronounces Lodge 49 the best new show of the year. Plus, Paste includes the show in its latest power ranking. Read on for more:
• CarterMatt interviews Jim Gavin, who says that, with Lodge 49, "I wanted to capture that lived-in feeling of a place that definitely stands in for the history of California in terms of its industry, its booms and busts. The people there are not looking anywhere else; they're invested in their own city."
• MediaPost declares that Lodge 49 "emerged as the best new show of the whole year, and not just the summer."
• Paste's latest power ranking includes Lodge 49, applauding "Corpus" for "posing an essential question: How can we regain our sense of purpose, of value, in a culture that defines our worth on the basis of work?"
• A.V. Club calls the most recent episode, "Sunday," one of "the most eventful entries in Lodge 49 so far."
• CarterMatt describes the latest outing as "an episode about loneliness effectively, and it further cemented Lodge 49 as one of the most underrated, relatable gems out there."
• CarterMatt previews the next episode, "Paradise," noting, "Dud's life may be better than it's been all season. It seems like he's got some love in his life (or at least a lighthearted romance) with his temp boss."
Watch Season 1, Episode 4 on amc.com and AMC apps for mobile, Fire TV, Xbox One, Apple TV, Roku and Chromecast.
Lodge 49 airs Mondays at 10/9c. To stay up to date on all the latest Lodge 49 news, join the AMC Insiders Club.
Read More