Video
Watch the Bittersweet and Hilarious Season Finale of Loaded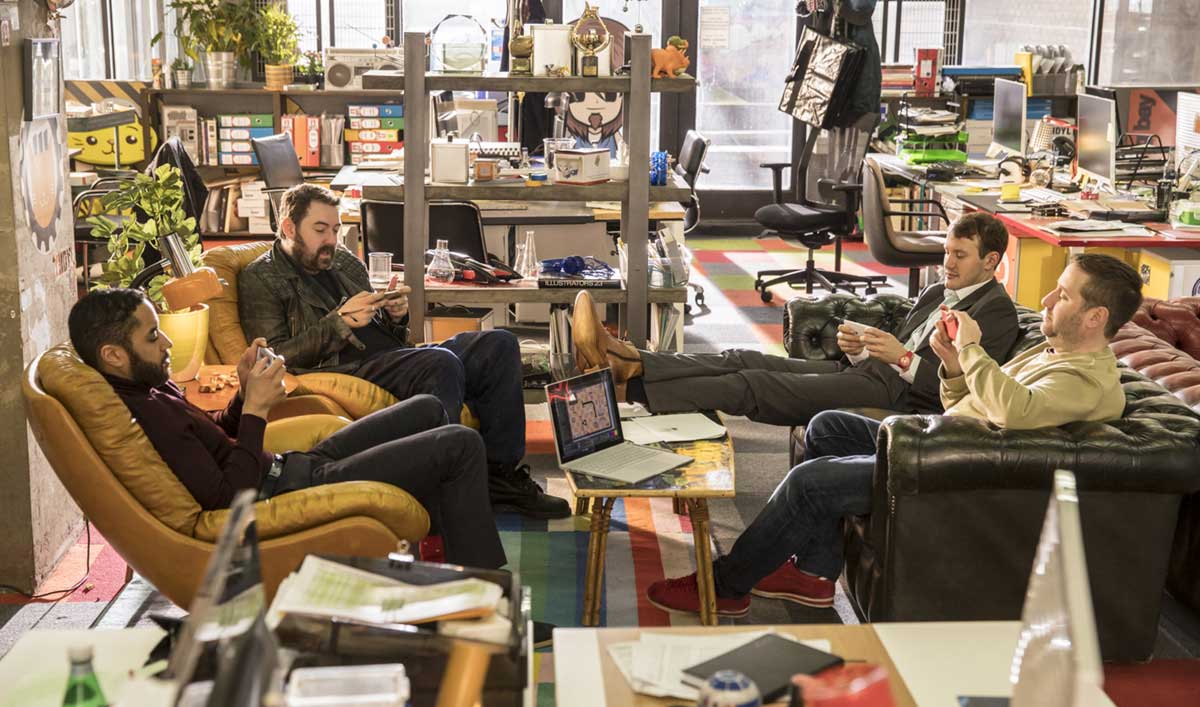 After their massive blowout at the tech expo, the guys have gone their separate ways.
Josh has moved away with Abi, Ewan's running the show at Idyl Hands and Watto's been left to battle his demons on his own.
Meanwhile, Leon, who's doing community service in the Season Finale, gets a peak at Cat Factory 2 and he isn't impressed.
Watch Episode 8, "The End of Cat Factory?" Now
Motivated by his past failures, Leon's ready to  let bygones be bygones and get together with his buddies to fix the game — just like old times.
But things aren't the same anymore and the rest of the team may not be on the same page.
Alone and faced with new challenges, Leon, Josh, Watto and Ewan must each choose between money, the company and friendship.
Watch Episode 8 of Loaded on amc.com and AMC apps for mobile, XBox One, Fire TV, Apple TV, Roku and Chromecast.
To receive full episodes of Loaded, sign up for the weekly Loaded newsletter.
Read More