Press
Lorraine Toussaint Talks to Syfy; Den of Geek on Pilgrim's Surprising Kill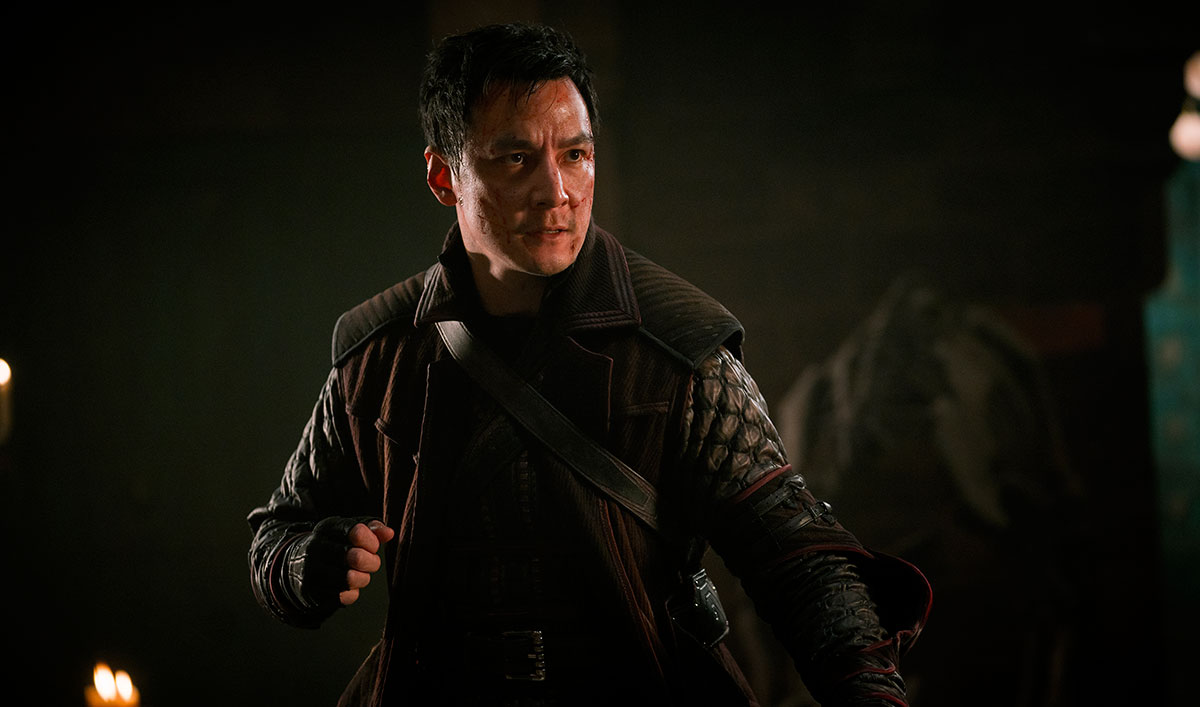 This week, Lorraine Toussaint is interviewed by Syfy Wire, while Den of Geek gets Alfred Gough and Miles Millar's take on Pilgrim killing Nix. Plus, TV Overmind looks at why Cressida is so cool. Read on for more:
• Lorraine Toussaint tells Syfy Wire that Cressida's "devotion is so complete that if there were anything that were the tragedy of Cressida, it is the level of her devotion to Pilgrim, a blind devotion to him. And when that is questioned, when that is shaken, I don't know if Cressida knows who she is without Pilgrim."
• Discussing Pilgrim's "gruesome" killing of Nix in the show's penultimate episode, Alfred Gough tells Den of Geek, "We wanted to definitely show the audience that Pilgrim had gone over the edge and there was no coming back."
• TV Overmind explains why the "multi-layered" Cressida is "so inherently awesome."
• Hypable points out, "Like most post-apocalyptic stories, Into the Badlands shows us a future that's more probable than we'd like to admit."
• Bleeding Cool thinks it will be "interesting to see how M.K.'s story works out- he's very much the Anakin Skywalker of this story, so will he complete his fall to the dark side, or help Sunny liberate the Badlands?"
• Screen Rant explains why "Azra was never the perfect place everyone believed it to be," even though it's been portrayed as "as a beautiful, Utopian civilization" throughout the series.
• For recaps and reviews of Season 3, Episode 15, "Requiem for the Fallen," check out Bleeding Cool, Den of Geek, Hidden Remote, Screen Rant and Syfy Wire.
Watch Season 3, Episode 15 now on amc.com and the AMC app for mobile and devices.
To get full episodes, behind-the-scenes video and more, sign up for the Insiders Club.
Read More