Press
Al Gough Talks With Deadline; Screen Rant Lauds Final Battle as TV's Best Ever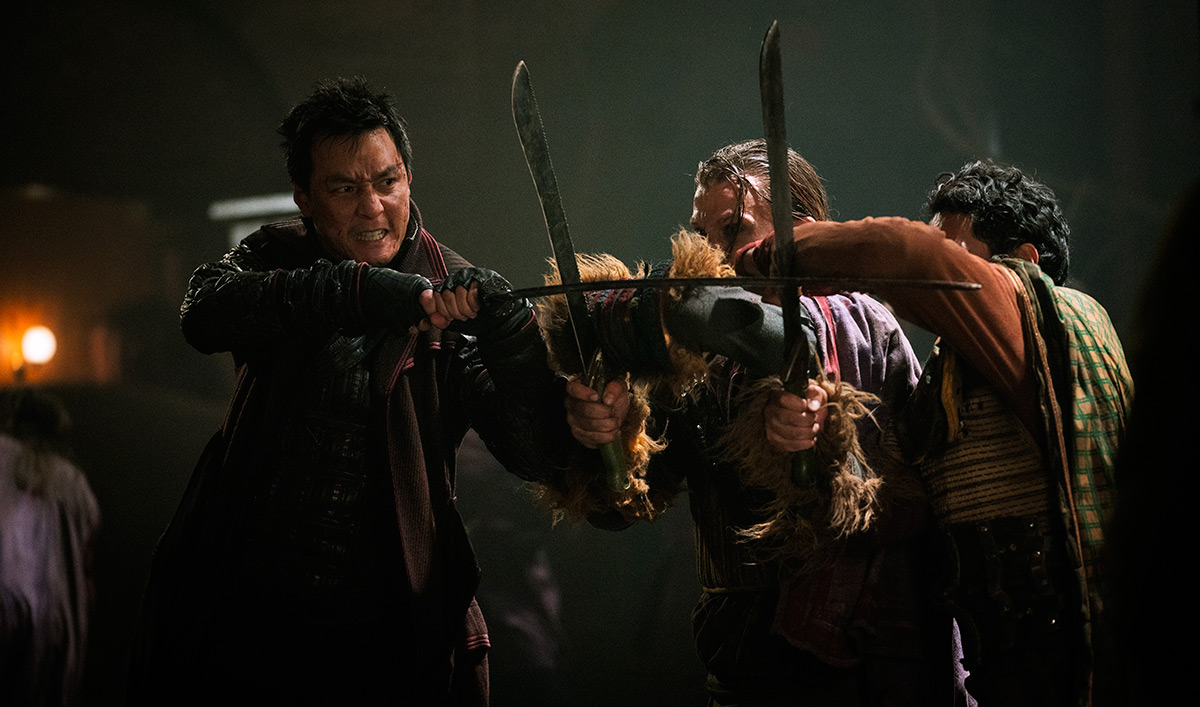 This week, Al Gough discusses the Series Finale with Deadline, while Screen Rant praises the show's final battle as TV's best martial arts fight scene ever. Plus, Emily Beecham speaks with Den of Geek. Read on for more:
• Al Gough tells Deadline, "When you're bringing a show to a close it's always bittersweet because you build an incredible family with the writers, and with the actors, and with the crew. But I think because we knew this was coming and we were able to end the show on the terms that we wanted to end it on, it feels like a complete story."
• Screen Rant calls the show's final battle, in the Series Finale, "the best martial arts fight scene ever on TV."
• Discussing the Widow's romance with Den of Geek, Emily Beecham says, "It was nice to have a romance. Because she's always so cold. It was interesting to have a challenge that way, with Gaius trying to push down her barriers."
• Den of Geek interviews Miles Millar, who says the goal was for the show to feel "like a satisfying experience as a whole, that you've really gone on a journey with these people emotionally, physically, and really had enjoyed a satisfying story that's rich, different, original, and with action that's like nothing they've ever seen before."
• Pride.com, celebrating Asian actors who are making Hollywood more diverse, recognizes Lewis Tan who "has a serious knack for not only acting, but also stunts and martial arts!"
• For recaps and reviews of the Series Finale, "Seven Strike as One," check out Bleeding Cool, Hidden Remote, Screen Rant and Syfy Wire.
Watch Season 3, Episode 16 now on amc.com and the AMC app for mobile and devices.
To get full episodes, behind-the-scenes video and more, sign up for the Insiders Club.
Read More