Sweepstakes
Get Close to the Action With the Into the Badlands Formula Drift Sweepstakes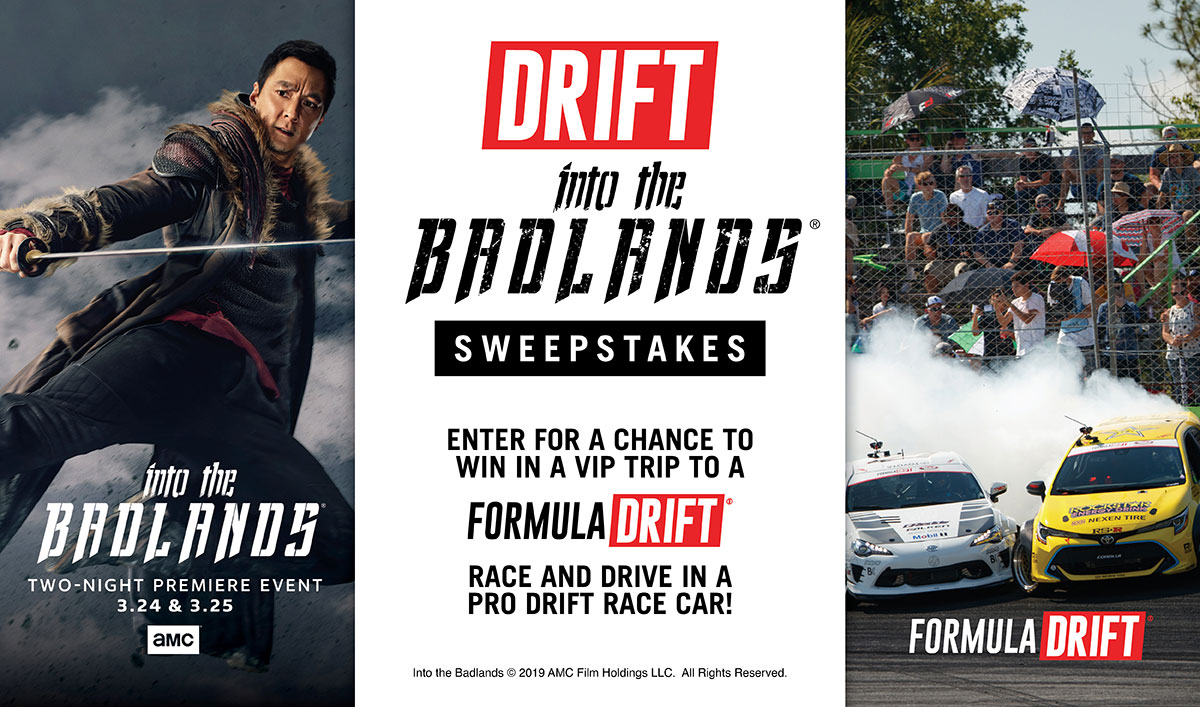 Fans of AMC's action-packed martial arts epic Into the Badlands can now experience adrenaline-pumping, fast-paced action in real life with the "Drift Into the Badlands Sweepstakes."
Enter for your chance to win a trip to an upcoming Formula Drift race and discover the world of drift racing: a near heart-stopping experience with white knuckle thrills, death-defying moves and non-stop action.
Winners will receive:
VIP tickets to an upcoming Formula Drift race
A chance to ride with a pro in an official Formula Drift car
Round trip airfare and 3-day/2-night hotel accommodation
Enter the "Drift Into the Badlands Sweepstakes" now.
Into the Badlands returns for the final episodes in a two-night premiere event this Sunday, April 24 and Monday, April 25 at 10/9c.
Sign up for the Into the Badlands Insiders Club to get the latest exclusives delivered directly to your inbox.
Read More