Press
Variety on Final Badlands Episodes; TV Guide Posts New Photos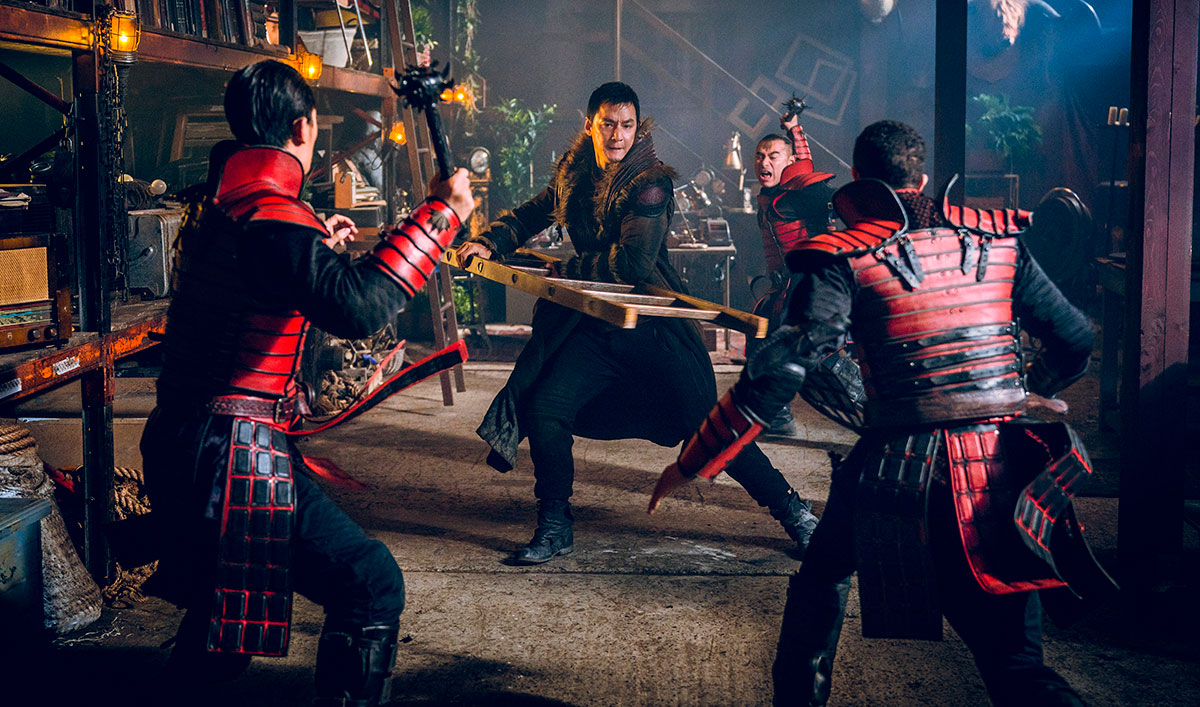 This week, Variety reports that Into the Badlands will start airing its final episodes on March 24, while TV Guide posts new Season 3 photos. Plus, Paste extols the show for its production design, costumes, choreography and stunts. Read on for more:
• Variety reports that Into the Badlands will air Season 3's final eight episodes starting March 24 at 10 PM after The Walking Dead and thereafter at its regular Monday timeslot on March 25 at 10 PM.
• TV Guide notes that, "because AMC loves us," viewers get to see the first photos from Into the Badlands' final episodes.
• Ranking AMC's best series, Paste writes, "From production design to costuming to choreography and stunts, Into the Badlands brings its audience a mythology-rich tribute to classic Hong Kong action cinema and wuxia films that is the closest thing we've ever seen on TV to a serialized version of Crouching Tiger, Hidden Dragon."
• A.V Club observes, "For what it's worth, [Into the] Badlands definitely has its merits—gorgeous cinematography, great fight scenes, Nick Frost…"
• The Slanted, ComicBook.com, Deadline, The Hollywood Reporter, Multichannel News, TV Insider and TheWrap also have news of the show's premiere date.
Watch Season 3, Episode 1, "Enter the Phoenix," on amc.com and AMC app for mobile and devices.
To get full episodes, behind-the-scenes video and more, sign up  for the Into the Badlands Insiders Club.
Read More