Press
IndieWire Speaks With Al Gough; CarterMatt Spotlights Trailer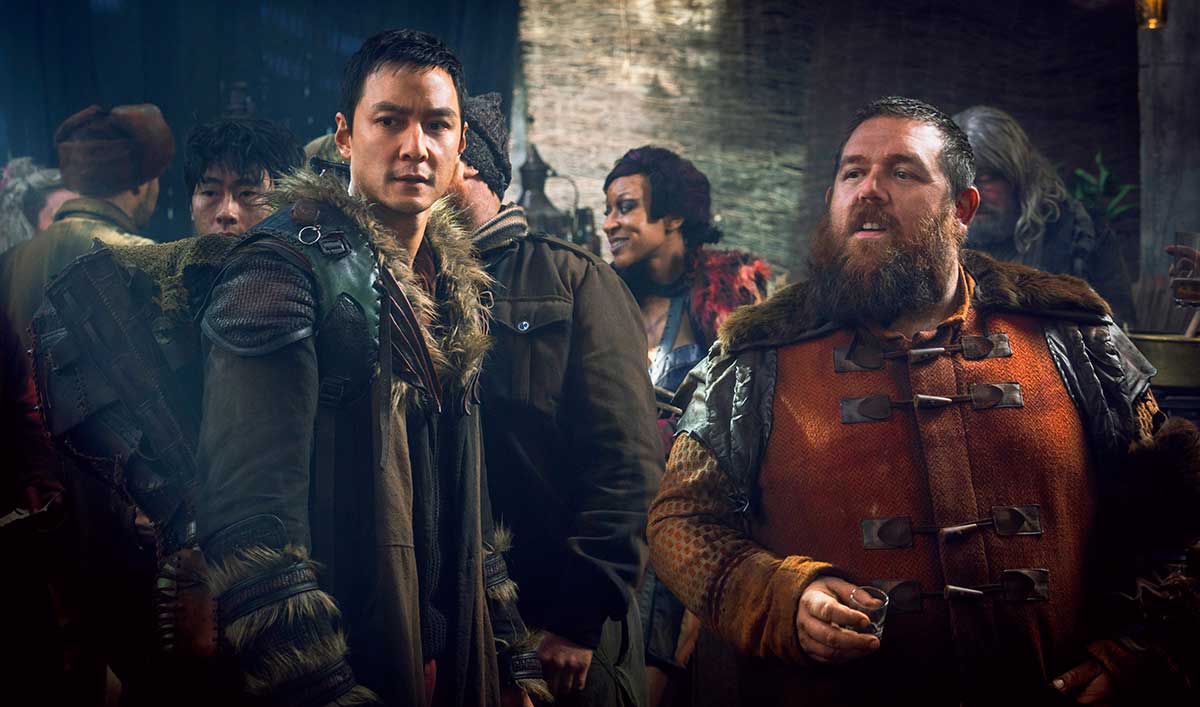 This week, IndieWire speaks with the show's co-creator, while CarterMatt spotlights a new Into the Badlands trailer. Plus, IndieWire previews the final eight episodes. Read on for more:
• IndieWire posts new photos and speaks with Al Gough, who previews the remaining episodes as a "disparate group of people coming together against a common foe. There's definitely sort of a Magnificent Seven kind of vibe to it as well as the season progresses."
• CarterMatt spotlights the latest Season 3 trailer, noting that Into the Badlands "has done an excellent job bringing you a little bit of everything in between action, drama, and occasionally a little bit of humor."
• Discussing the rest of the season, IndieWire teases, "This farewell batch of eight episodes sees the culmination of a growing arc, featuring the power-hungry Pilgrim (Babou Ceesay) threatening to track drastic cosmic action that could spell doom for nearly every other character on the series."
• Den of Geek has "everything you need to know about Into The Badlands Season 3, which will be the show's last go-around."
• Business Times speculates that Season 3 "will properly close the show without any cliffhangers. Into the Badlands executive producer Al Gough promised in a post on Twitter that fans of the series will be treated to a great ending. "
Watch Season 3, Episode 1, "Enter the Phoenix," on amc.com and AMC app for mobile and devices.
To get full episodes, behind-the-scenes video and more, sign up  for the Into the Badlands Insiders Club.
Read More