Press
Syfy Discusses Tilda's Arc; CarterMatt Spotlights New Badlands Video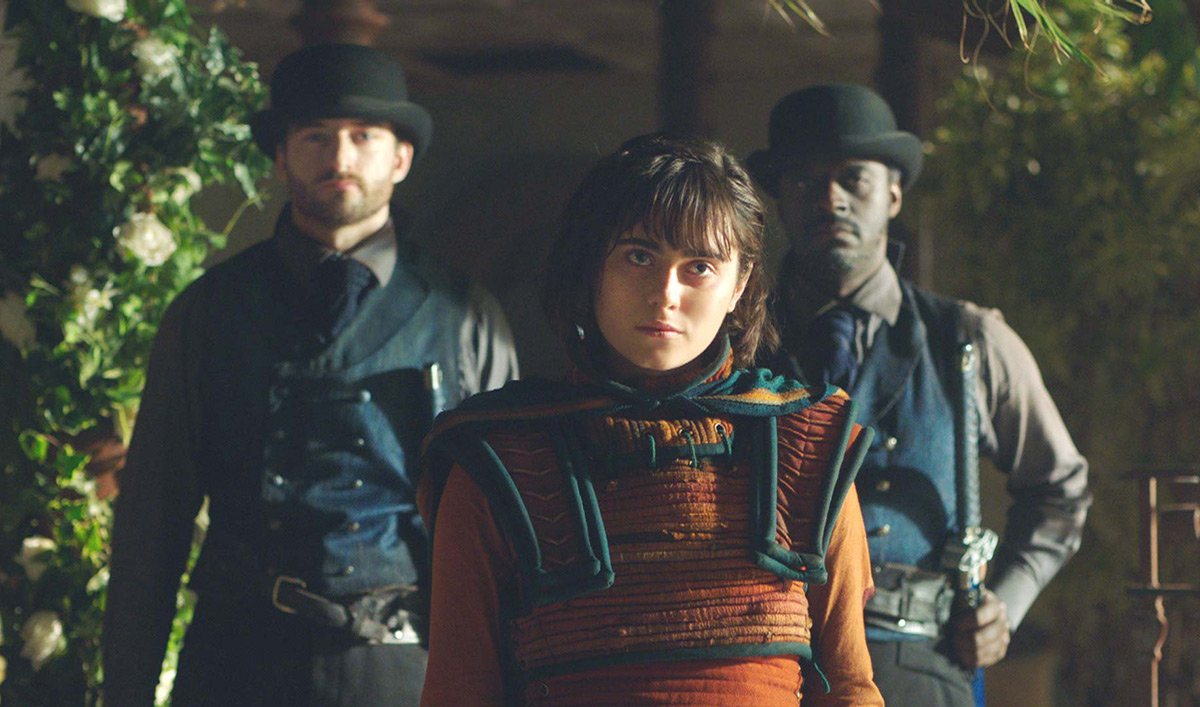 This week, Syfy talks about Tilda's arc, while CarterMatt spotlights a new AMC video about the season so far. Plus, the show's costume designer speaks with TV Overmind about the Midseason Finale. Read on for more:
• Syfy explains how "Tilda has been exceptionally captivating as her coming-of-age arc plays out this season."
• CarterMatt calls a new AMC video "recommended viewing. After all, this is a chance to get some more behind-the-scenes insight on the series via some of the people involved, whether it be star Daniel Wu or executive producer Al Gough."
• Costume Designer Giovanni Lipari tells TV Overmind his favorite Midseason Finale looks were the Widow, Chau and Gaius in their fight scene: "They are coming together for a mortal battle so the gravity of this situation needed to be reflected in their costumes and a lot of work went into defining the colour, style and shapes ahead of time."
• Nerd Reactor speaks with the show's costume designer, Giovanni Lipari, who says that designing for the Widow is a challenge: "She has to be warrior-like, powerful, sharp, aggressive and masculine, all while simultaneously looking elegant, feminine, romantic and sometimes fragile."
• Hypable is curious about Azra and The Gift, asking, "How does the meridian chamber work? What forces are at play here? Is The Gift as mystical as it seems, or could it actually be rooted in science?"
Watch Season 3, Episode 8, "Leopard Catches Cloud," on amc.com and AMC apps for mobile, Fire TV, Xbox One, Apple TV, Roku and Chromecast.
To get full episodes, behind-the-scenes video and more, sign up  for the Into the Badlands Insiders Club.
Read More