Video
Why Sunny Makes an Uneasy Alliance With Pilgrim — Inside Episode 8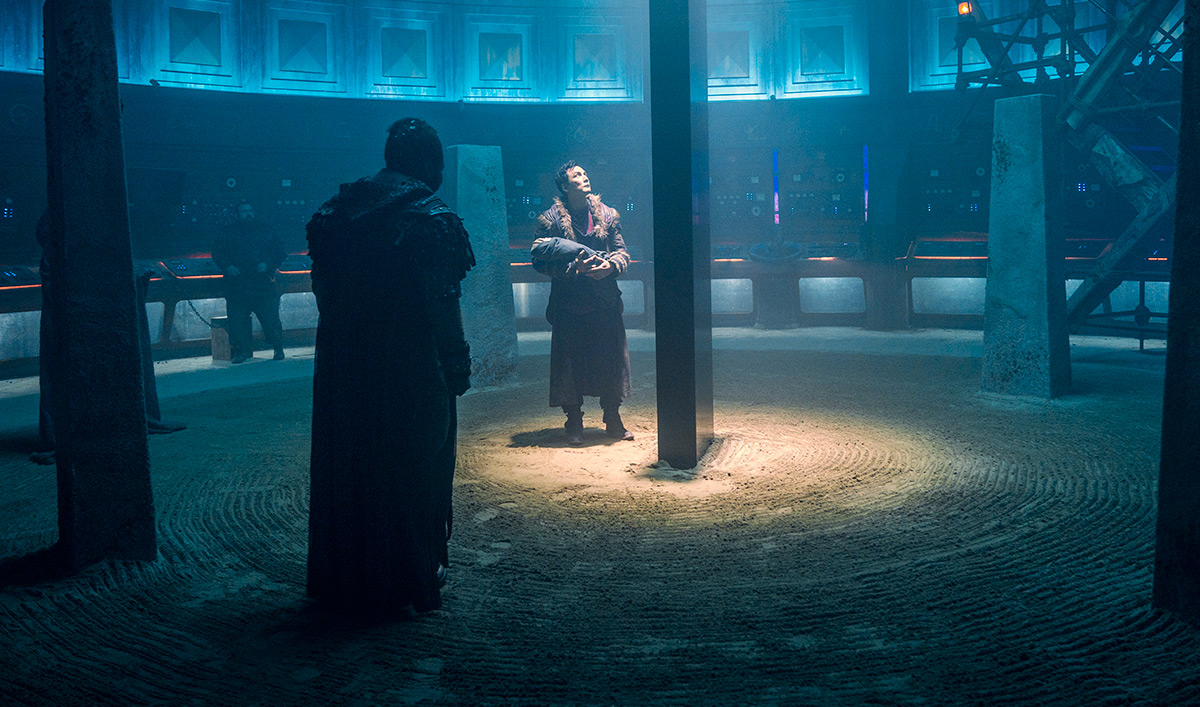 In the latest episode, Sunny finally meets up with Pilgrim and learns the two have a much deeper history than he ever could have imagined.
"He's taking in all this information but he's still trying to digest it all," says Daniel Wu.
Go Inside Episode 8 With the Cast and Creators
However, Bajie doesn't trust the man who calls Sunny "brother" — and he plans to blow up Pilgrim's plan to control the dark power of the gift. "Bajie can see the big picture. He knows what Pilgrim and Cressida are really up to," explains co-creator and executive producer Al Gough.
But Sunny will do anything to save Henry, even defying his only friend. "All I know is that I've got to keep this kid alive, and this is what I have to do for it. If there's going to be a bit of collateral damage, then so be it," Wu says.
Plus, the cast and creators talk M.K. and Sunny's reunion and the surprising end to the showdown between the Widow and Chau. Click here to watch the commentary on the episode.
Watch full episodes of Into the Badlands on amc.com and AMC apps for mobile, Fire TV, Xbox One, Apple TV, Roku and Chromecast. To get more Into the Badlands extras, sign up for the Insiders Club.
Read More