Video
The Cast and Creators Reflect on the Season So Far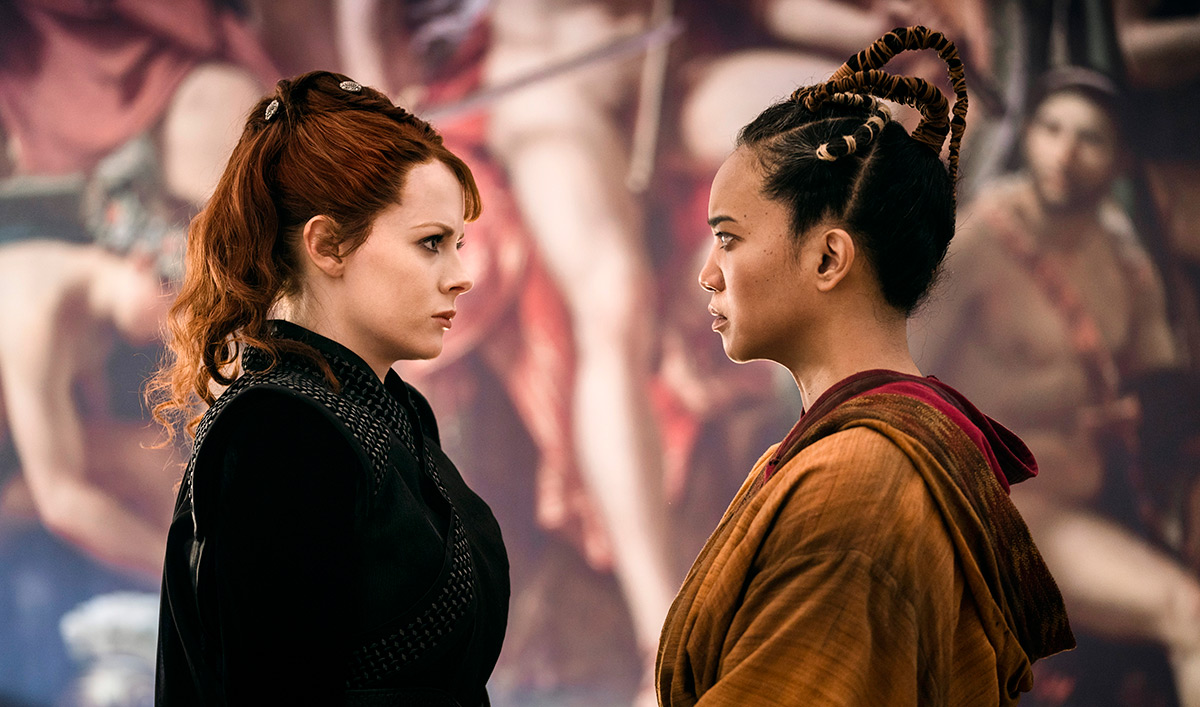 In this behind-the-scenes video, the cast and creators of Into the Badlands looks back on the growth of the characters over the course of the bigger and more epic Season 3.
"Sunny's arc is a journey of self, of not who he is in the present but what his past was and how it relates to who he is now," says Daniel Wu. Adds co-creator and executive producer Al Gough: "How is he going to break his own cycle of violence to actually become a better person?"
Watch the Cast and Creators Wrap Up the Season So Far
Bajie goes on a difficult emotional journey as well, reeling from his failed quest for Azra last season. "I think Bajie's hurt from the beginning of the season, 'cause he realizes that his whole life essentially has been a complete lie," says Nick Frost. "Protection of this child is his priority now."
Plus, Emily Beecham, Sherman Augustus, Orla Brady, Aramis Knight, Ally Ioannides, Ella-Rae Smith, Lorraine Toussaint and Babou Ceesay look back on how their characters have changed — and where they may go when Into the Badlands returns. "We've set the table for what will be an epic showdown between Pilgrim and these disparate characters who don't always get along," teases Gough.
Click here to see a wrap up of the season so far.
Watch full episodes of Into the Badlands on amc.com and AMC apps for mobile, Fire TV, Xbox One, Apple TV, Roku and Chromecast. To get more Into the Badlands extras, sign up for the Insiders Club.
Read More