Press
Syfy's Emily Beecham Interview; Variety Talks to Show's Production Designer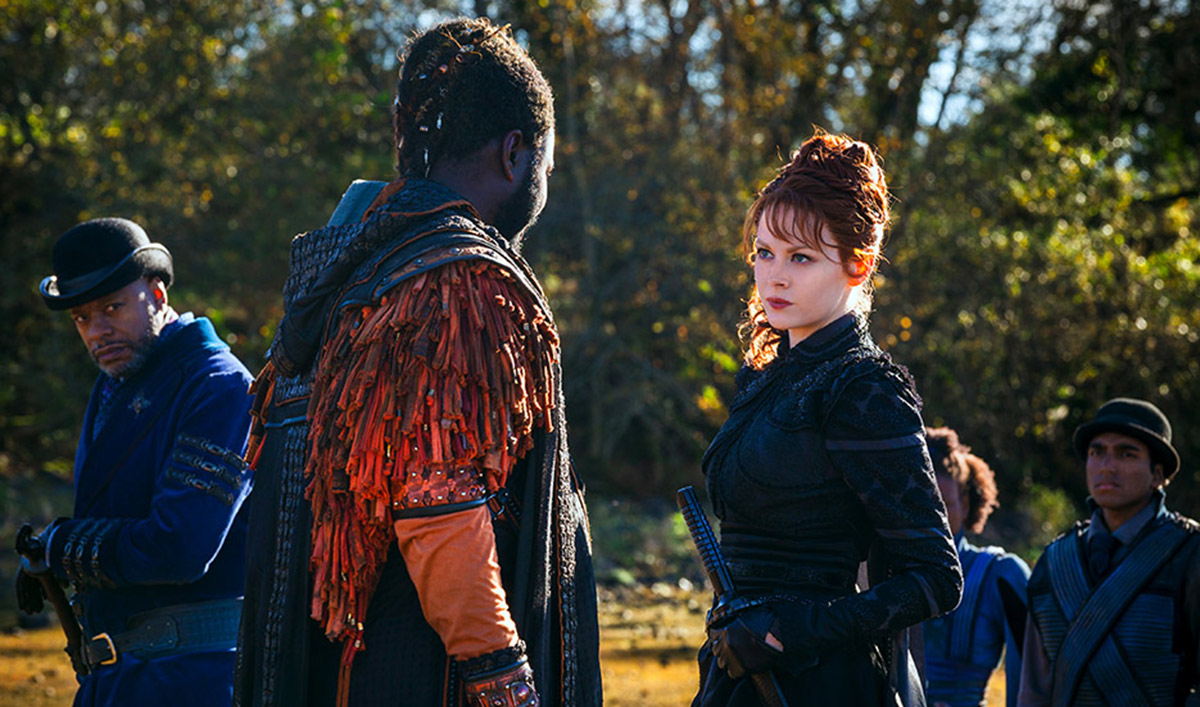 This week, Syfy Wire talks all things Widow with Emily Beecham, while Variety interviews the show's production designer. Plus, Lewis Tan praises Into the Badlands to ComicBook.com. Read on for more:
• Syfy Wire interviews Emily Beecham, who says the Widow needs "all the help that she can get against Pilgrim, because he's a force that she should be prepared to fight against. He can control the dark chi, and he's a very powerful enemy to have."
• In an Emmy feature on TV artisans, Variety speaks with the Into the Badlands production designer, Philip Murphy, who says he and the showrunners "meet very regularly. We tend to have face-to-face discussions, and avoid texts and emails."
• Speaking with ComicBook.com, Lewis Tan commends Into the Badlands, which "put three Asian American leads. Me, and Daniel Wu, and Aramis Knight, in the same show. That's never been done before on American television. And we're all playing heroic roles."
• CarterMatt previews the next episode, "Dragonfly's Last Dance," and asks, "What's coming up on Into the Badlands Season 3 Episode 7? There are a wide array of different things, and some of them could spell trouble for some assorted characters on the show."
• For recaps and reviews of Season 3, Episode 6, "Black Wind Howls," check out CarterMatt, FanSided, Oohlo and Syfy Wire.
Watch Season 3, Episode 6, "Black Wind Howls," on amc.com and AMC apps for mobile, Fire TV, Xbox One, Apple TV, Roku and Chromecast.
To get full episodes, behind-the-scenes video and more, sign up for the Into the Badlands Insiders Club.
Read More