Press
Orla Brady Chats About Lydia With Syfy; CarterMatt Previews Episode 8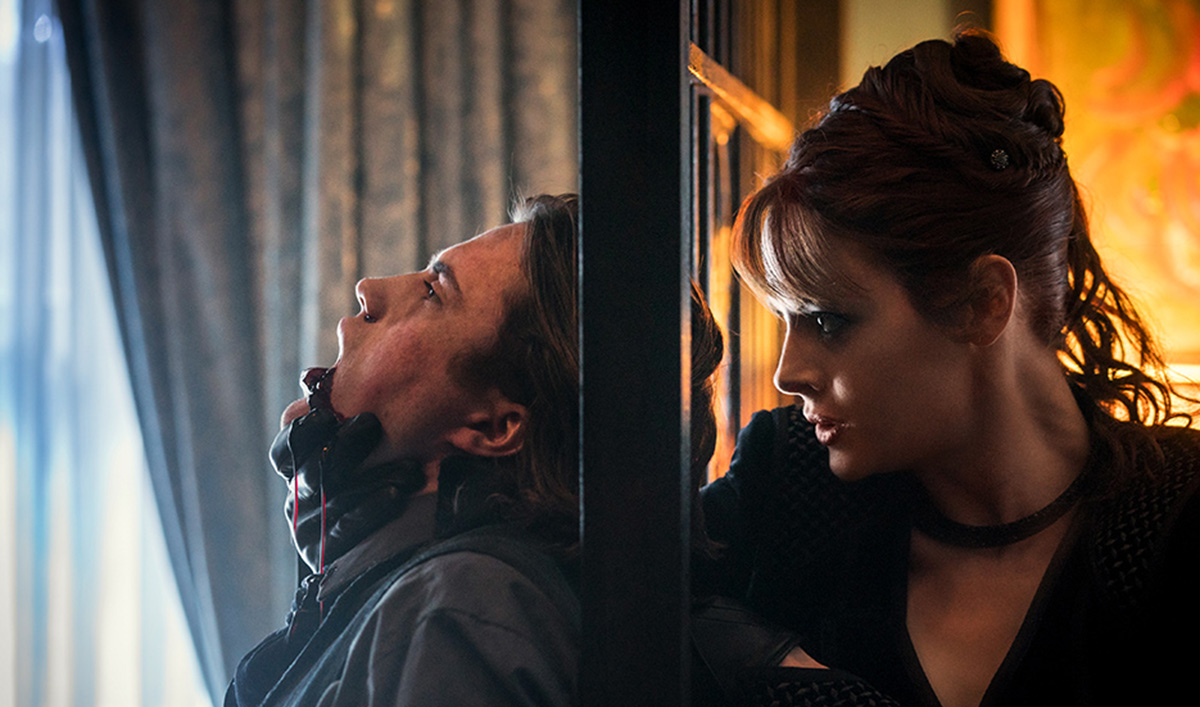 This week, Orla Brady chats with Syfy about Lydia, while CarterMatt previews the next episode. Plus, LaToya Morgan tells Syfy which characters she likes writing for the most. Read on for more:
• Orla Brady tells Syfy she likes that Lydia "doesn't go on the attack unless she is actually attacked. She's quite murderous when she's cornered and is quite unsentimental about that, which I love."
• Previewing the next episode, "Leopard Catches Cloud," CarterMatt predicts, "To put it in simple terms, you are going to see what is in many ways the culmination of Sunny's journey."
• Syfy interviews the show's writer/producer LaToya Morgan, who says, "Without question, the most fun to write is always Bajie, Nick Frost, and his relationship with Sunny, which has become this really lovely bromance. So I have the most fun writing for them, but I have fun writing for all of them, just because I really love the show."
• Recapping the latest episode, Syfy concludes, "I know I say this a lot, but this may have been one of my favorite episodes of Badlands this season. The war is taking its toll on everyone. Who knows what the cost will be next week?"
• In a review of the most recent episode, CarterMatt cheers, "It's hard to be anything other than elated by what we ended up seeing over the course of this episode — at least in terms of action, drama, and anything/everything in between."
• My Fantasy Sports Talk reviews the episode, saying it "had so many moments that drew me in. I love the intensity Babou brings to Pilgrim. He's a threat to my favorites, but his character and Babou's performance are so intriguing."
Watch Season 3, Episode 7, "Dragonfly's Last Dance," on amc.com and AMC apps for mobile, Fire TV, Xbox One, Apple TV, Roku and Chromecast.
To get full episodes, behind-the-scenes video and more, sign up for the Into the Badlands Insiders Club.
Read More