Video
The Cast and Creators on Why Lydia Is Switching Sides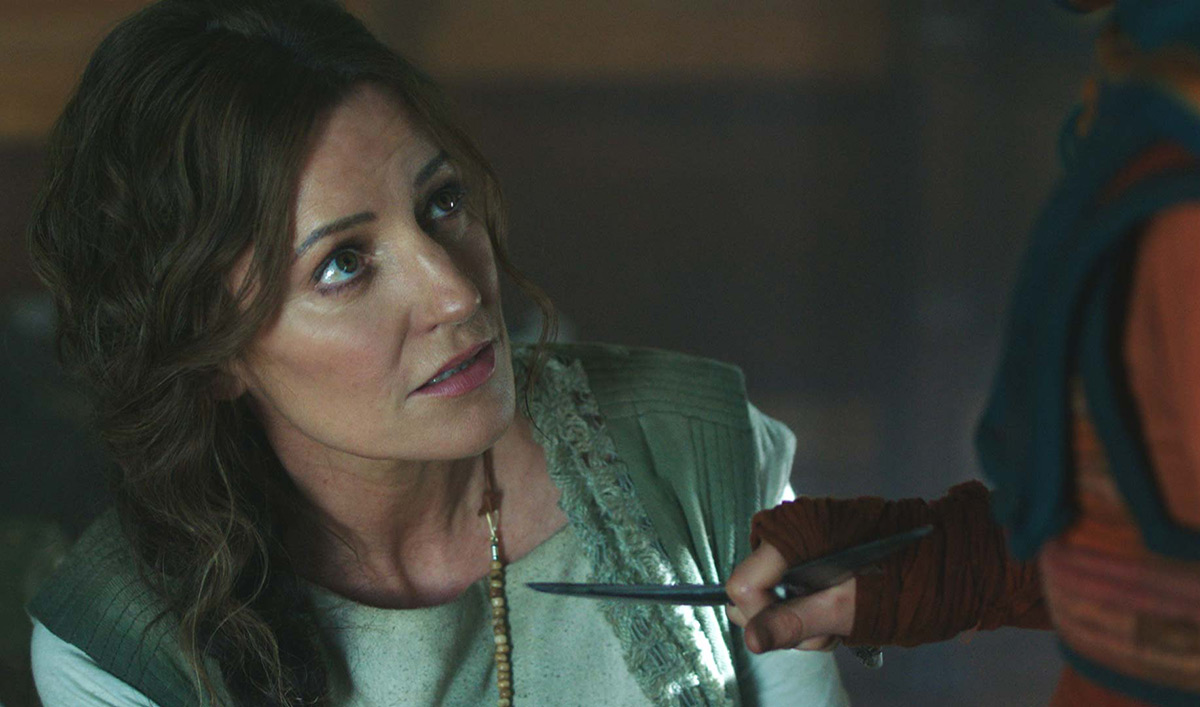 In the latest episode, Lydia joins the Widow's fight and sells out Tilda to her mother — but Lydia assures the Iron Rabbit that she's still on her side.
"Lydia is the constant survivor politician. There's a reason that somebody like Lydia has survived so long in this world when, frankly, she's not a fighter,"  Co-Creator and Executive Produdcer Al Gough says.
Go Inside Episode 3 With the Cast and Creators
Tilda isn't sure she can trust Lydia after her betrayal, but Lydia accuses Tilda of being too naive. "Lydia sees Tilda very much as a daughter figure, very much as somebody who she sees potential in, likes a lot and thinks could be a very credible leader in the future," says Orla Brady.
But Tilda won't be much of anything if she can't learn how to "play the game." "We all need people to kind of be like, 'Look, this is the way it is,'" says Ally Ioannides, on how Lydia's words sink in for Tilda.
Plus, the cast and creators go inside the Sniper Alley fight, and M.K.'s confrontation with the Widow and Tilda. Click here to go behind-the-scenes of Episode 3 with the cast and creators.
Into the Badlands airs Sundays at 10/9c. Click here to add a reminder to your calendar.
Watch full episodes of Into the Badlands on amc.com and AMC apps for mobile, Fire TV, Xbox One, Apple TV, Roku and Chromecast. To get more Into the Badlands, sign up for the Insiders Club.
Read More