Video
Sunny Must Face the Consequences of His Dark Past — Watch Episode 4 Now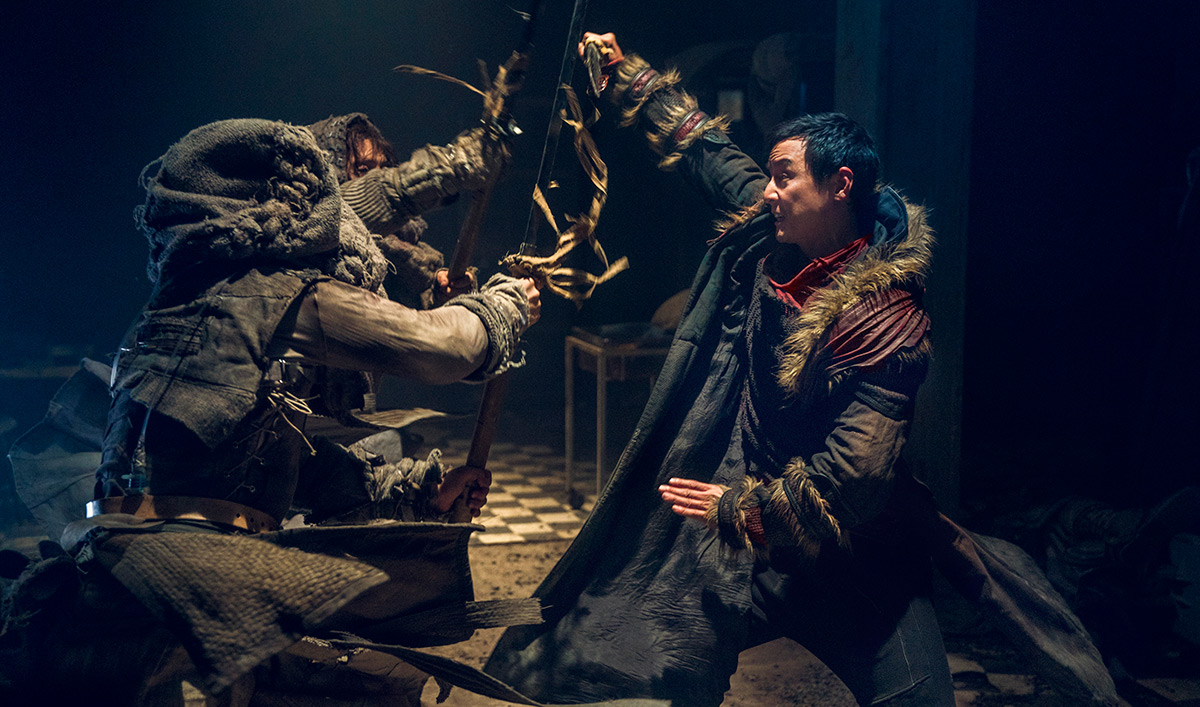 Wandering through the barren landscape outside of the Badlands, Sunny and Bajie fall into the trap of a group of blind cannibals. When they steal Henry away, Sunny infiltrates their lair — and discovers that he's responsible for their fate…
Plus, Sunny comes face to face with a familiar vengeful face. Will he be able to right the wrongs of his past in order to get Henry to a cure?
Watch Episode 4, "Blind Cannibal Assassins," Now
Meanwhile, the Widow confronts Pilgrim in his fortress, and an already tense situation gets even worse when Baron Chau sends her brother to wipe out this new threat. Will the Widow be able to stand against Pilgrim's dark ones and Chau's best fighting force?
Watch Episode 4 now on amc.com and AMC apps for mobile, Fire TV, Xbox One, Apple TV, Roku and Chromecast.
Into the Badlands airs Sundays at 10/9c. Click here to add a reminder to your calendar. To get more Into the Badlands extras, sign up for the Insiders Club.
Read More