Video
Sneak Peek of Into the Badlands Episode 3 — Sunny and Bajie Infiltrate the Widow's Camp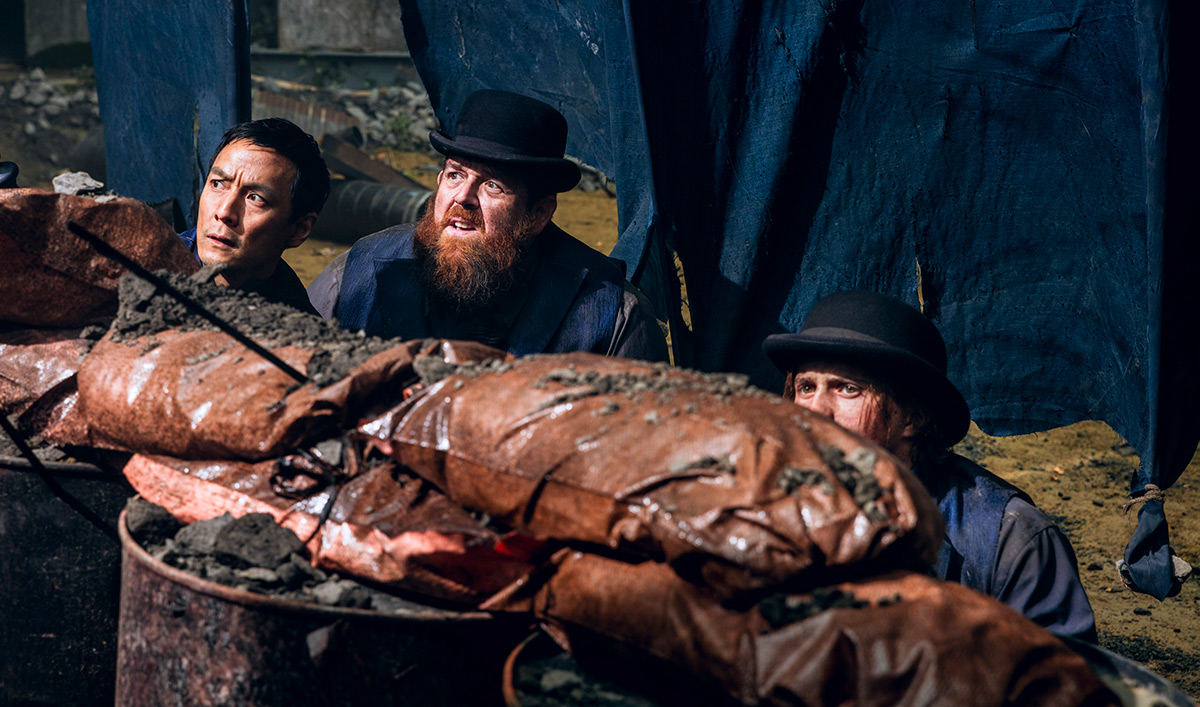 In this sneak peek scene from Episode 3, Sunny and Bajie disguise themselves as a pair of the Widow's bowlers to sneak into one of her camps on the outskirts of the Badlands.
But they quickly learn that crossing the lines will not be as easy as they hoped.
Watch a Sneak Peek of Episode 3
"There's only one way out, and it's impenetrable," says Arthur, the baby-faced Lieutenant of the camp.
He explains that the nearby checkpoint across the Badlands funnels to a choke-point guarded by Baron Chau's archers — and no one ever makes it passed them.
Click here to see what Sunny and Bajie are up against on their way out the Badlands.
Into the Badlands airs Sundays at 10/9c. Click here to add a reminder to your calendar.
Watch full episodes of Into the Badlands on amc.com and AMC apps for mobile, Fire TV, Xbox One, Apple TV, Roku and Chromecast.
To get more Into the Badlands extras like interviews, behind-the-scenes videos and more, sign up for the Insiders Club.
Read More