Video
Inside Into the Badlands Episode 2 — Why Sunny Is Dead Set on Finding the "Mad Witch"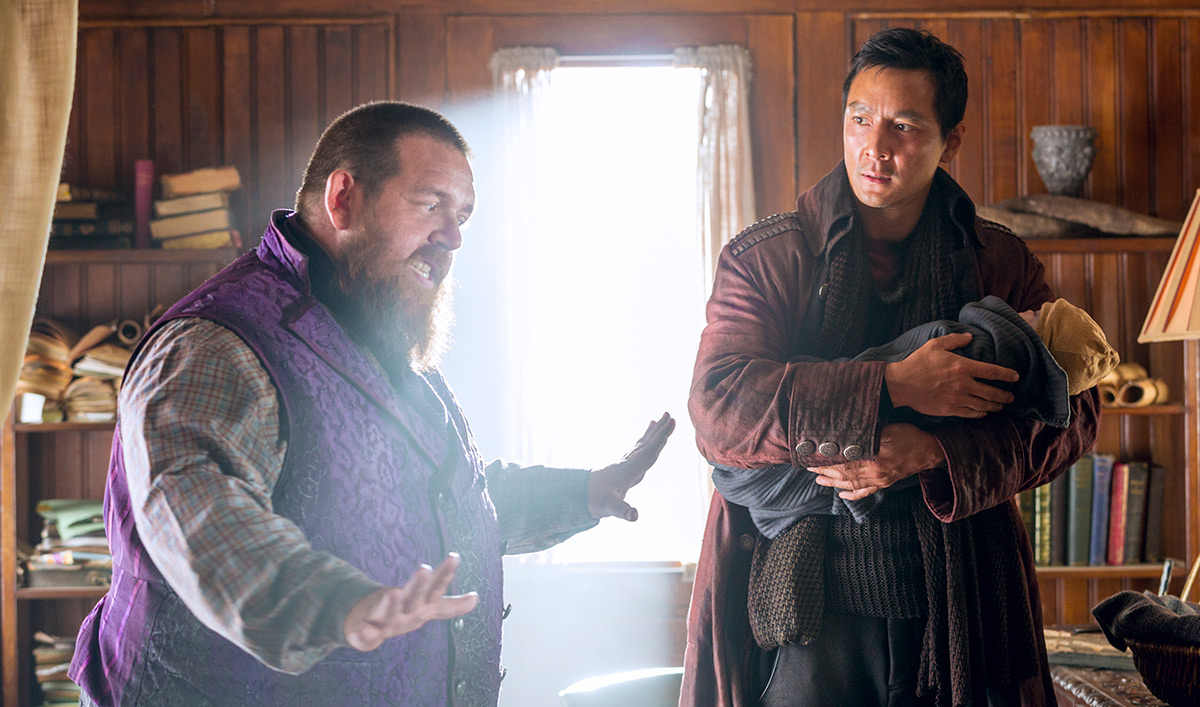 Sunny learns that Henry has the dark gift — and that it's killing him. When Lydia proposes a dangerous plan to find the "Mad Witch" and ask her to heal Henry, Sunny decides he will stop at nothing to get there.
But Bajie knows the Mad Witch, and he knows that it's a terrible idea.
Go Inside Episode 2 With the Cast and Creators
"She's certainly got a lot of power, and I think that's what he's warning Sunny against," says Nick Frost.
But Daniel Wu sums up Sunny's outlook best: "I don't care how crazy she is. If she can heal him, that's all that matters.
"Sunny knows that deep down, Henry has this because of him, so there's a guilt that he feels," explains Co-Showrunner and Executive Producer Al Gough.
Plus, the cast and creators go inside Pilgim's brutal take down of the doubters in his ranks, and the gruesome full moon ritual Pilgrim conducts with Cressida.
Click here to go behind-the-scenes of Episode 2 with the cast and creators.
Into the Badlands airs Sundays at 10/9c. Click here to add a reminder to your calendar.
Watch full episodes of Into the Badlands on amc.com and AMC apps for mobile, Fire TV, Xbox One, Apple TV, Roku and Chromecast.
To get more Into the Badlands extras like interviews, behind-the-scenes videos and more, sign up for the Insiders Club.
Read More