Press
Harper's Bazaar Interviews Lewis Tan; Nick Frost Talks Action/Dialogue With Hypable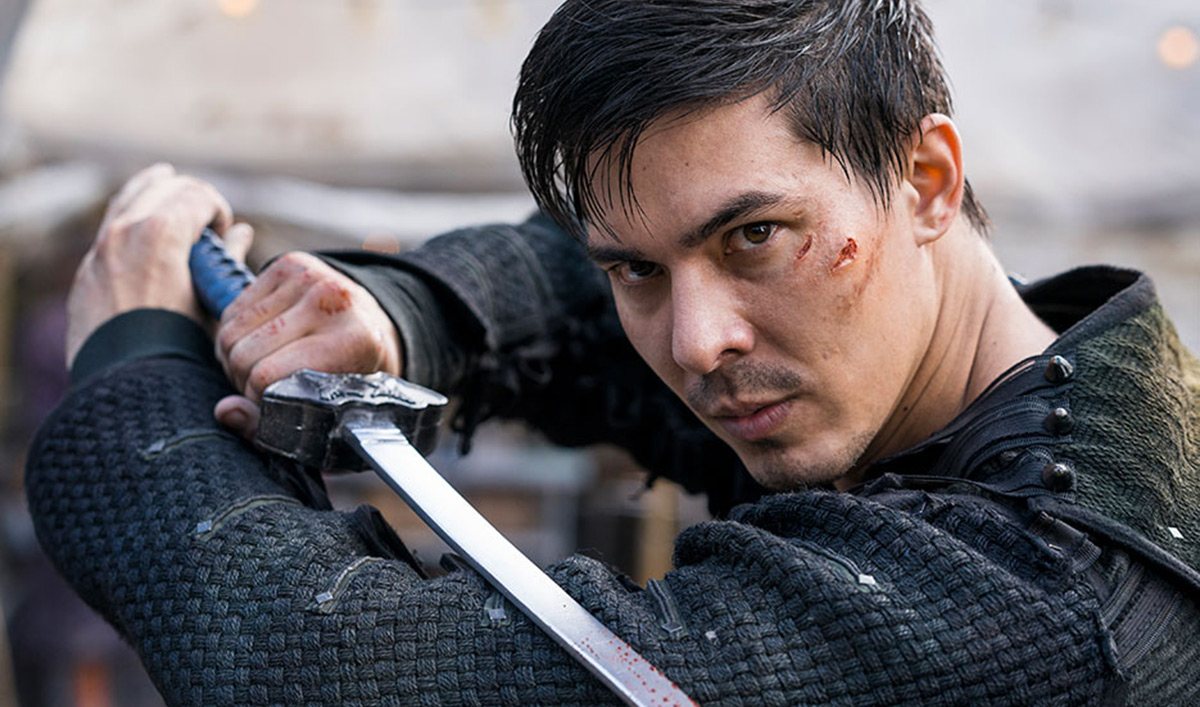 This week, Harper's Bazaar interviews Lewis Tan, while Nick Frost discusses action vs. dialogue with Hypable. Plus, Syfy Wire is eager for the next episode. Read on for more:
• Speaking with Harper's Bazaar, Lewis Tan calls Into the Badlands "the best action series on TV right now, really breaking boundaries in many ways."
• Asked by Hypable whether he prefers fight scenes or dialogue scenes, Nick Frost responds, "It's nice as an actor to do some great drama and to act and to feel those emotions, but sometimes it's nice to just hit a man with a set of nunchucks."
• Reviewing the latest episode, Syfy Wire notes, "It's probably unwise to make too many predictions about what will happen next week, but I can't wait to see the first Sunny/Pilgrim showdown. And do I sense a hint of blossoming romance between Gaius and the Widow?"
• FanSided, in its review, declares, "With the third season of Into the Badlands being longer than the previous two, we thought the show would slow down the pace. We were incredibly wrong as the pace seems to have ratcheted up. What has happened is that the story has gained more depth."
• For a recap of Season 3, Episode 5, "Carry Tiger to Mountain," check out Bleeding Cool.
Watch Season 3, Episode 5, "Carry Tiger to Mountain," on amc.com and AMC apps for mobile, Fire TV, Xbox One, Apple TV, Roku and Chromecast.
To get full episodes, behind-the-scenes video and more, sign up for the Into the Badlands Insiders Club.
Read More