Press
Babou Ceesay Chats With Syfy; Den of Geek Checks Out Episode 3 Preview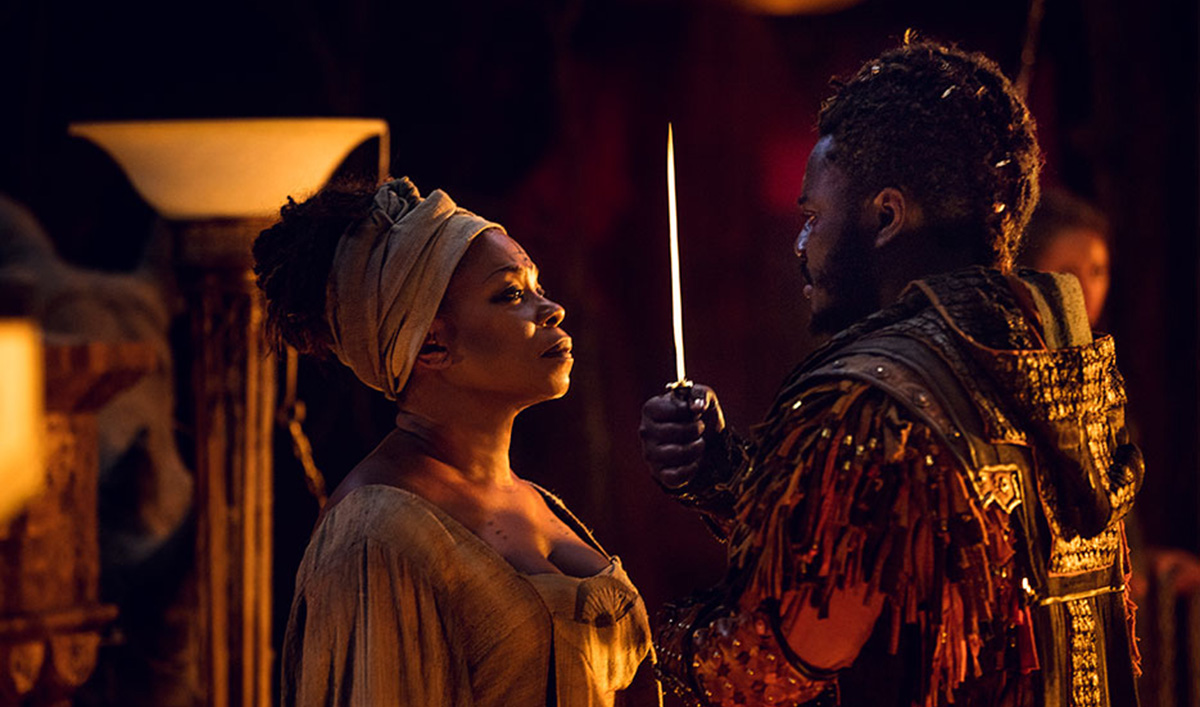 This week, Babou Ceesay chats with Syfy Wire about joining the show's cast, while Den of Geek checks out a teaser for the next episode. Plus, Lewis Tan talks to ScreenAnarchy about his character, Gaius Chau. Read on for more:
• Syfy Wire interviews Babou Ceesay about Pilgrim's relationship with Lorraine Toussaint's Cressida: "There's a maternal bond there. There's also a potential romantic bond there. We cross a lot of boundaries, in terms of our characters, which is also extremely interesting. That's a storyline that develops very nicely."
• Den of Geek checks out a promo for "Leopard Snares Rabbit," the next episode in a season that started with "an impressive season premiere."
• Lewis Tan, speaking with ScreenAnarchy, compares upcoming character, Gaius Chau to "a freedom fighter in a way, and is kind of the Black Sheep of the family. The Rebel of the family. And they've locked him in a prison for years."
• Bustle advises those interested in Journey to the West to watch Into the Badlands, noting that "the journey from China to India with Tang Sanzang and the Monkey King is transformed into a journey from the titular Badlands to a supposedly utopian city of Azra."
• For recaps and reviews of Season 3, Episode 2, "Moon Rises, Raven Seeks," check out FanSided, Oohlo, Syfy Wire.
Watch Season 3, Episode 2, "Moon Rises, Raven Seeks," on amc.com and AMC apps for mobile, Fire TV, Xbox One, Apple TV, Roku and Chromecast.
To get full episodes, behind-the-scenes video and more, sign up for the Into the Badlands Insiders Club.
Read More