Video
Inside the Into the Badlands Season 3 Premiere — How Fatherhood Brings Out a Different Kind of Warrior in Sunny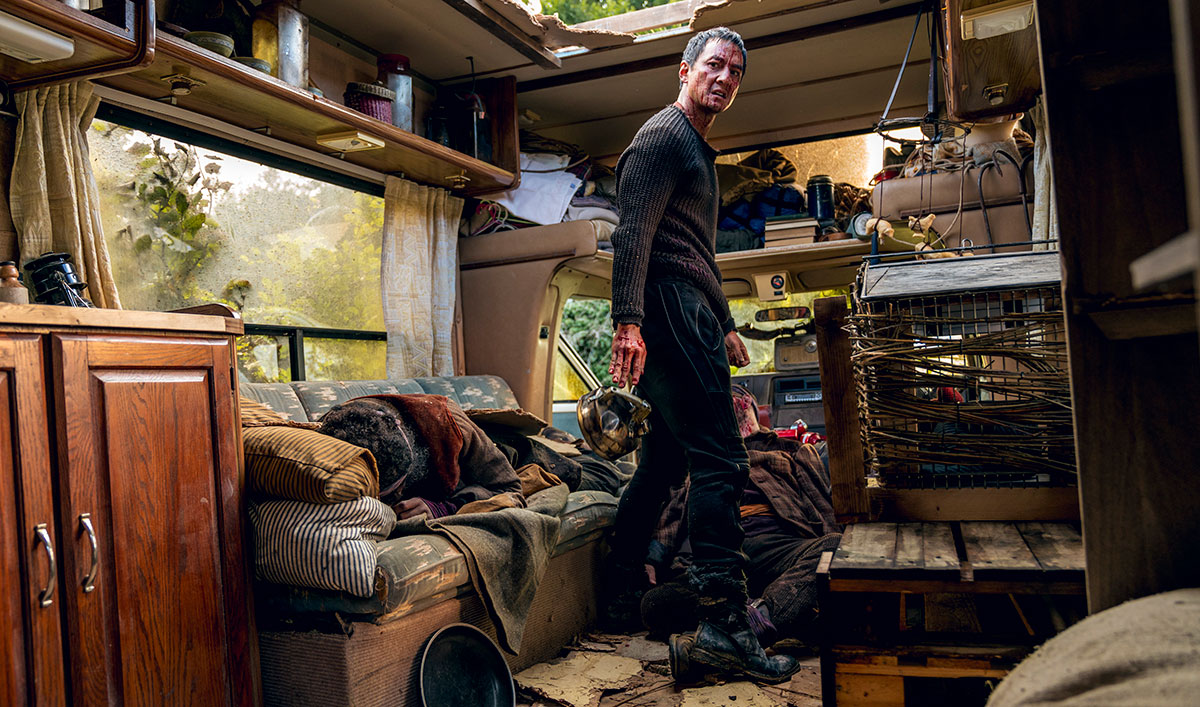 The Season 3 Premiere picks up six months after Veil's death, and Sunny is a wandering single father struggling to take care of his and Veil's infant son.
When a trio of bountyhunters ambushes Sunny and Baby Henry in their makeshift home, Sunny brutalizes them with his bare hands.
"We've seen Sunny fight for various reasons before, but we've never seen Sunny fight for straight-up protection," says Daniel Wu, who plays Sunny. "This one is raw, because there's a lot of emotion involved."
"Sunny is obviously very guilty about Veil. He feels like he caused her death," notes Co-Showrunner Al Gough.
Go Inside the Season 3 Premiere With the Cast and Creators
Plus, the cast and creators discuss why M.K. is struggling against the Widow's control and dive into Tilda's new alter-ego, the Iron Rabbit.
Click here to go behind-the-scenes of the Season 3 Premiere with the cast and creators.
Into the Badlands airs Sundays at 10/9c. Click here to add a reminder to your calendar.
Watch full episodes of Into the Badlands on amc.com and AMC apps for mobile, Fire TV, Xbox One, Apple TV, Roku and Chromecast.
To get more Into the Badlands extras like interviews, behind-the-scenes videos and more, sign up for the Insiders Club.
Read More