Press
Al Gough Teases Season 3 to Variety; Syfy Applauds New Badlands Trailer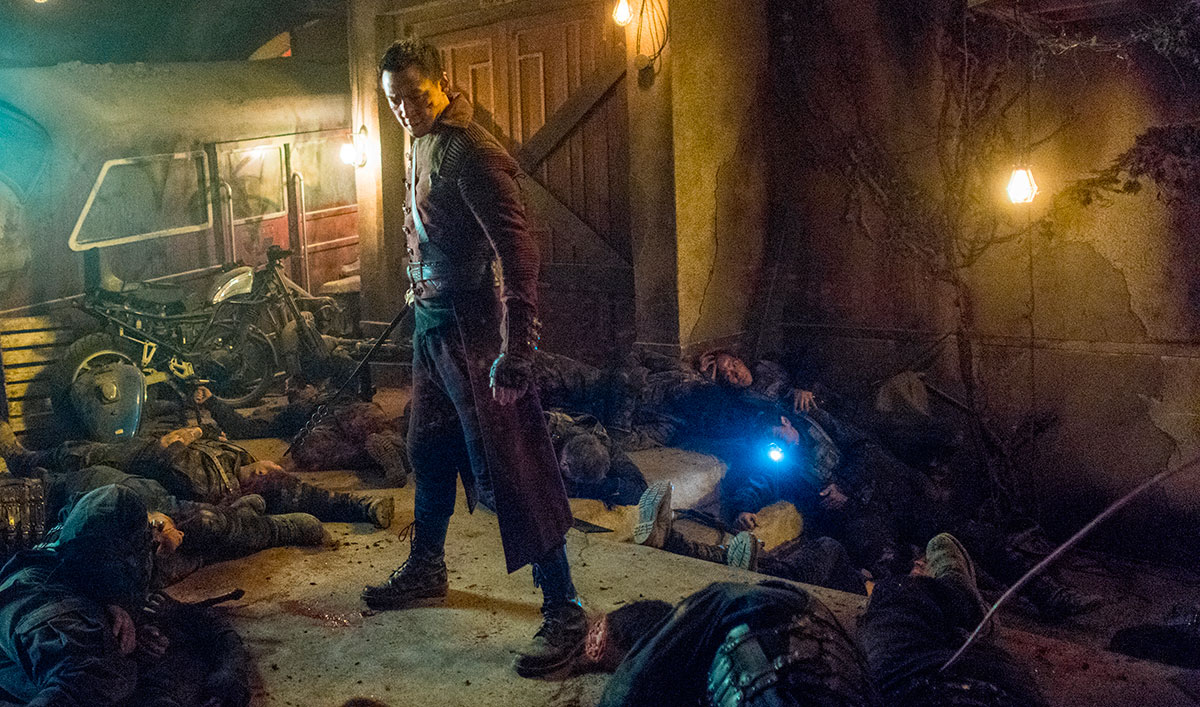 This week, Alfred Gough teases Season 3 to Variety, while Syfy Wire applauds a new Into the Badlands trailer. Plus, Daniel Wu talks about Sunny's physical and mental state at the start of the season with TV Overmind. Read on for more:
• Teasing Season 3 to Variety (which also showcases a gallery of new photos), Alfred Gough enthuses, "The most exciting thing about this season is that everything in the Badlands is bigger. The world gets more expansive, the stakes for all of our characters are higher and the martial arts fights are bloodier and more bats–t crazy than ever."
• Syfy Wire features a Season 3 trailer, applauding, "Watching it throws us right back into the show's post-apocalyptic world full of diverse characters and amazing martial arts sequences."
• Daniel Wu tells TV Overmind that, at the start of Season 3, Sunny, "from a physical standpoint, he's definitely at a low, he's much more rugged and just ripped up and beat up than before; he's depressed, he's kind of an alcoholic, he's been drinking."
• Speaking about the show's diversity and how martial arts is a great equalizer, Alfred Gough explains, "Women, men, and different body types can do it. For us, it was very important to have that in this world," Deadline reports.
• IndieWire checks out new Season 3 action photos and praises the show's "truly inclusive ensemble," a premise that "blends a number of genres for a truly unique experience," "epic" production design and "incredible wuxia-inspired martial arts scenes."
• IGN calls Into the Badlands "one of the best martial arts shows on television, featuring stellar fight choreography that's usually saved for big budget movie productions" and features some exclusive Season 3 images.
• Den of Geek takes a look at the new season and comments that Into the Badlands "appears to be upping the ante in terms of aesthetics."
• ComicBook.com spotlights Season 3's character photos, which "show several fan-favorite returning characters from the show's core cast in action."
• Alfred Gough explains the show's influences to TV Overmind: "Sergio Leone, Chinese cinema, historical cinema, and Japanese samurai films, so I think that's why the world has a lot of color in it."
Into the Badlands returns for its third season on Sunday, April 22 at 10/9c. For the latest information and exclusives sign up for the Insiders Club.
Read More