Photos
New Characters Revealed in First-Look Photos From Season 3 of Into the Badlands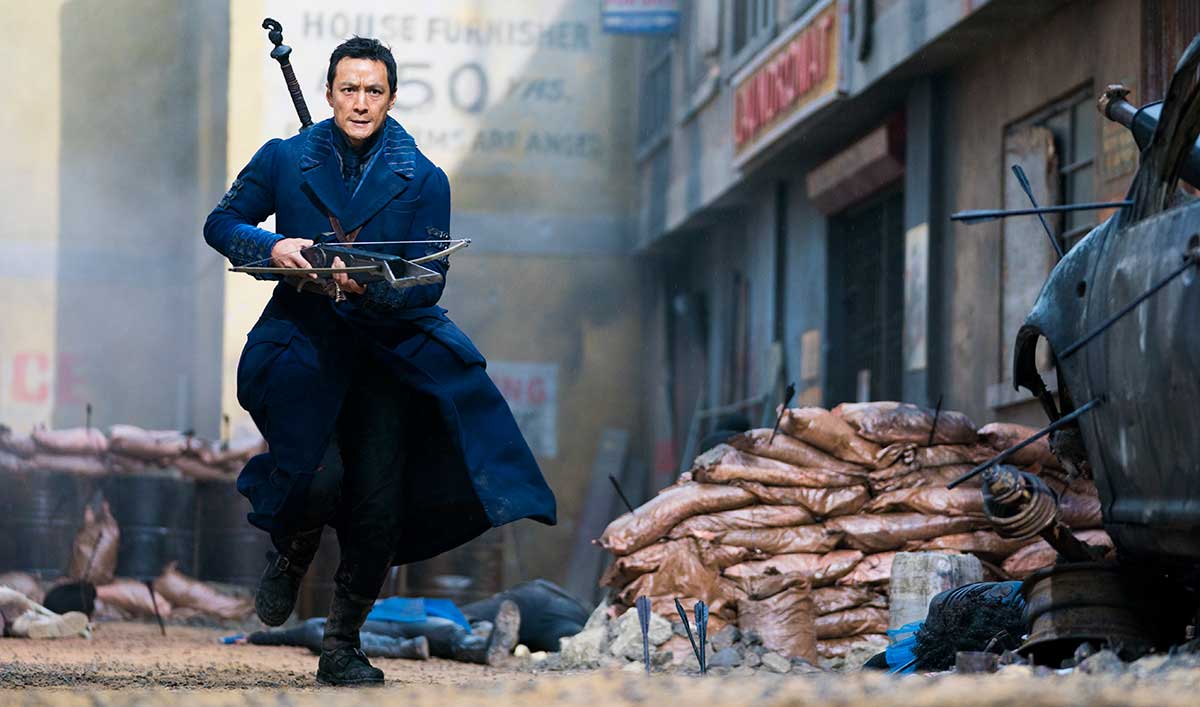 AMC has released photos from the upcoming third season of its martial arts series, Into the Badlands, which is currently filming in Dublin, Ireland and will return in Spring 2018. The images feature returning cast members Daniel Wu as Sunny, Ally Ioannides  as Tilda and 2017 British Independent Film Award Best Actress nominee Emily Beecham as The Widow, as well as two previously announced new series regulars, Lorraine Toussaint (Orange is the New Black) as Cressida and Babou Ceesay (Guerilla) as Pilgrim.
Check out the first-look photo gallery here.
Into the Badlands is a post-apocalyptic and visually stunning story of survival and dominance set in a future feudal society. Season 3 finds Sunny  living off the grid, doing his best to provide for his infant son, Henry, in the wake of Veil's death. It is only when Henry contracts a mysterious illness that Sunny must join forces with Bajie (Nick Frost) and journey back into the Badlands, where The Widow and Baron Chau (Eleanor Matsuura) are entrenched in a drawn-out war that has destabilized the entire region.  No longer supported by Tilda or Waldo (Stephen Lang), The Widow must find new allies in Lydia (Orla Brady) and in Nathaniel Moon (Sherman Augustus) — the former regent who lost his hand to Sunny and Bajie in Season 2.  But when a mysterious nomadic leader called Pilgrim  arrives in the Badlands on a mission to restore Azra and usher in a new era of "peace," old enemies must band together to defend the Badlands.
In addition to Toussaint and Ceesay, other new cast members this season include Ella-Rae Smith, who plays Nix; Lewis Tan, who plays Gaius; and Dean-Charles Chapman, who plays Castor. Returning series regulars include Aramis Knight, who plays M.K.; Orla Brady (Fringe), who plays Lydia; and Nick Frost (Shaun of the Dead), who plays Bajie.
From AMC Studios, Into the Badlands was created by executive producers, showrunners and writers Alfred Gough and Miles Millar and is executive-produced by Oscar-nominated producers Stacey Sher and Michael Shamberg, along with David Dobkin, Stephen Fung, Michael Taylor and Daniel Wu.
Sign up for the Into the Badlands Insiders Club to get the latest exclusives delivered directly to your inbox.
Read More