Press
SyFy Wire Interviews Nick Frost; IGN Lauds Badlands' Fights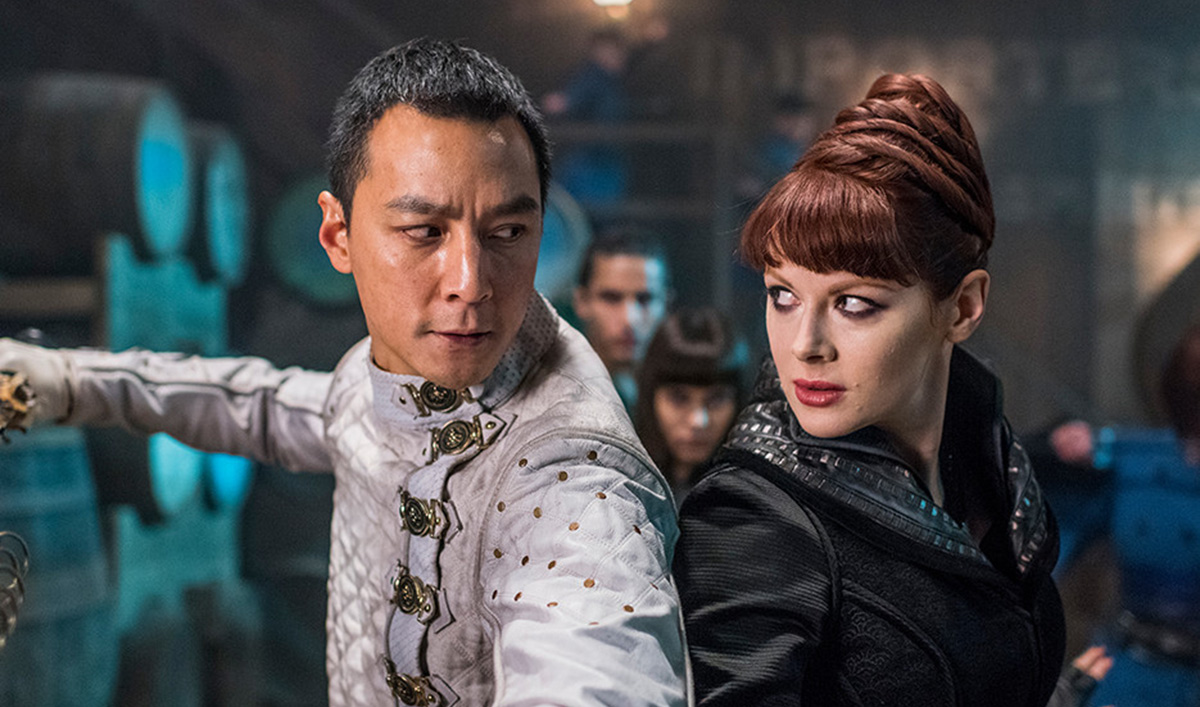 This week, SyFy Wire conducts a video interview with Nick Frost, while IGN lauds Into the Badlands' fight scenes. Plus, Geeks of Doom calls the latest episode "spectacular." Read on for more:
• Speaking about Bajie, Nick Frost tells SyFy Wire it's "really attractive as an actor to play a character who's devious and he's in it for himself, but then, as time goes on, you can see that he has to do the right thing even though he doesn't really want to."
• IGN declares that the latest episode "opened strong with one of the more memorable fight sequences of recent weeks. I really enjoy the fact that every fight in this show feels a little different from what's come before, either in terms of styles used or cinematic influences."
• Reviewing the most recent episode, Geeks of Doom writes, "The final fight just puts the icing on the cake of another spectacular episode."
• Previewing "Nightingale Sings No More," Emily Beecham reveals to IndieWire that yoga is part of the actors' fight preparation, saying, "We focused more on building strength and flexibility, and yoga's really really good for the martial arts."
• Looking ahead, SyFy Wire proclaims, "Only two more eps to go before what will undoubtedly be a kickass conclusion for Season 2 … and the best part is that we've got a third season coming."
• For other recaps and reviews of Season 2, Episode 8, "Sting of the Scorpion's Tail," check out Den of Geek, Nerd Reactor and TV Fanatic.
Click here to watch the latest episode now on amc.com, and the AMC apps for mobile, Xbox One, Apple TV, Roku and Chromecast.
Into the Badlands airs Sundays at 10/9c on AMC. For the latest information and exclusives sign up for the Insiders Club.
Read More