Press
Daniel Wu Talks With Den of Geek; SyFy Wire Interviews Badlands Writer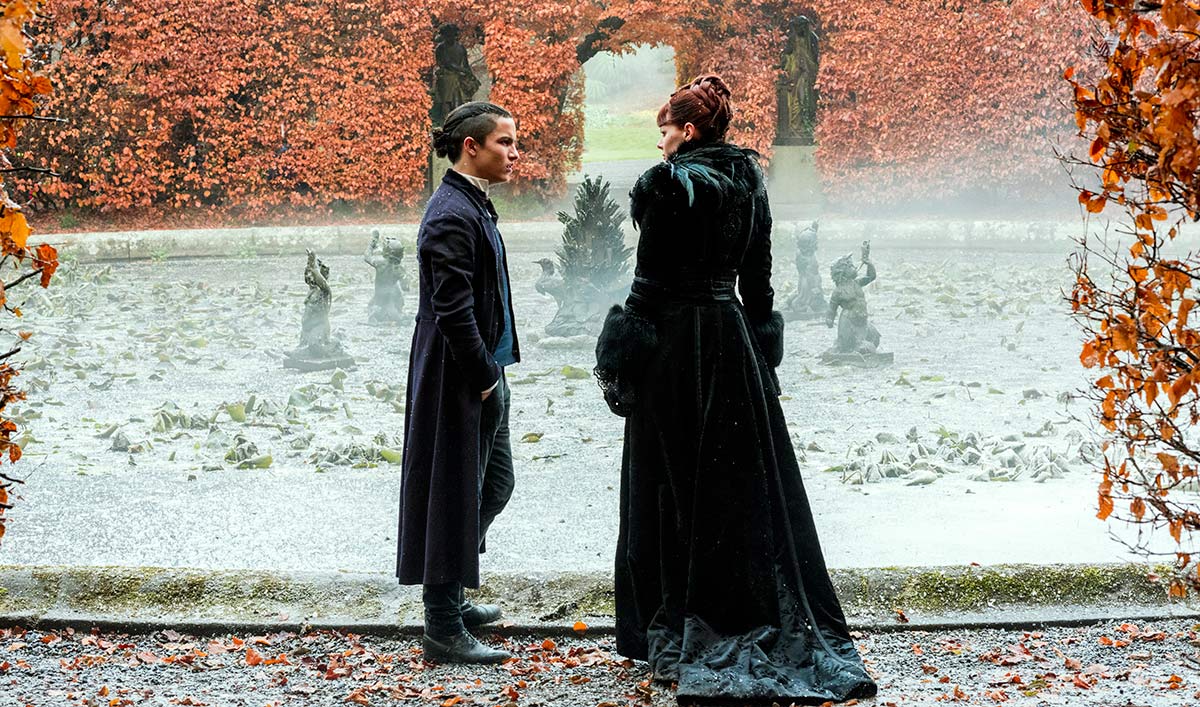 This week, Daniel Wu talks Season 3 with Den of Geek, while SyFy Wire interviews LaToya Morgan. Plus, Al Gough discusses the Widow and Tilda with The TV Junkies. Read on for more:
• Daniel Wu tells Den of Geek that, in Season 3, "I think Sunny's back to rock bottom again. Maybe even a worse situation than being out in the mines."
• SyFy Wire interviews writer/producer LaToya Morgan, who says Marvel Comics' emphasis on outsiders influenced her because "those are the kind of stories I like to tell. Badlands was the perfect place for that. You have people that are searching for a piece of themselves, searching for how to gain power but also keep their core selves."
• Al Gough, speaking with The TV Junkies, says, "I like to think that the Widow still loves Tilda and Tilda, even under all her anger, knows there's still that mother/daughter bond."
• Talking to JetLi.com about Season 3, Daniel Wu says, "I'd love to get Michelle Yeoh on the show. I'd like to get some iconic people on the show, because it's about martial arts and Wuxia-style action. It would be great to get some of the old-school people on the show, to pay homage to them. Jackie Chan probably wouldn't do it even though he said he would."
• CarterMatt writes that the wait for Season 3 is "going to be a long one, one most likely made longer by the fact that there is effectively no other show like this on TV at the moment. Few other series find a way to incorporate action, drama, and character development in the way that this one does."
• Dork Shelf interviews Al Gough, who previews Season 3 by saying, "We'll just keep trying to top ourselves in terms of fights and the character dynamics and the world building."
• For recaps and reviews of the Season 2 finale, "Wolf's Breath, Dragon Fire," check out Den of Geek, Entertainment Weekly, Geeks of Doom, IGN, Nerd Reactor and SyFy Wire.
Click here to watch the latest episode now on amc.com, and the AMC apps for mobile, Xbox One, Apple TV, Roku and Chromecast.
Into the Badlands airs Sundays at 10/9c on AMC. For the latest information and exclusives sign up for the Insiders Club.
Read More