Video
Cast and Creators on Why Tilda Finally Fought Back Against the Widow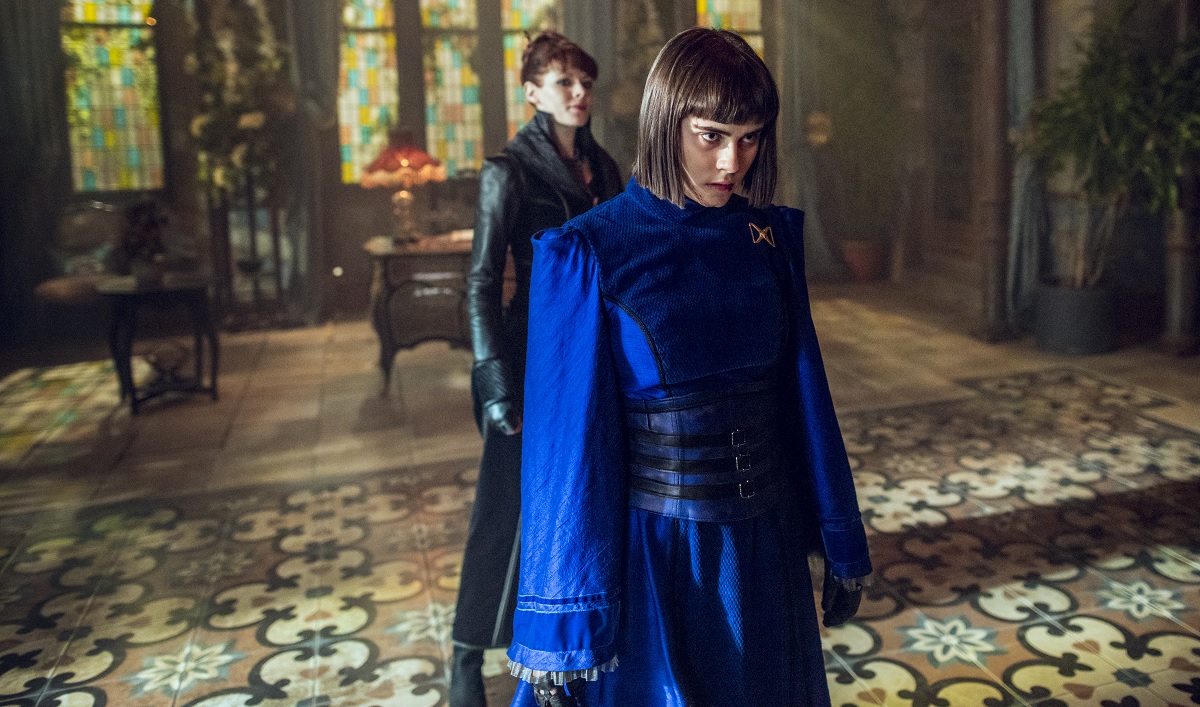 Tilda and the Widow have been butting heads ever since the Widow formed an alliance with Quinn. And although the Widow deemed it a necessary evil, trading Veil to Quinn was a step too far for Tilda to understand. In Season 2, Episode 9 "Nightingale Sings No More,"  Tilda finally admits that the Widow's recent actions have her questioning the Widow's plan for the Badlands and how she intends to protect women. "For… Tilda, it really is the final straw. She needs to do something and confront what she's been feeling," says Executive Producer Miles Millar in a new behind-the-scenes video.
Go Inside Season 2, Episode 9 With the Cast and Creators
And Tilda's words eventually lead to a full-on brawl. "It's been pent up for a while," says Ally Ioannides. "The fact that they love each other so much is just why it matters all the more and why it is so intense." After the brutal fight, Tilda challenges the Widow to kill her, but not because she actually wants to die. "She's trying to prove a point," Ioannides says. "If this is the road that you want to go down, then you better kill me."
Click here to watch the full video and hear from the cast and creators discuss why Tilda finally fought back against the Widow, why Sunny could no longer trust the Widow, and Veil's bravery in standing up to Quinn.
Into the Badlands airs Sundays at 10/9c on AMC.
Watch the latest episode now on amc.com and AMC apps for mobile, XBox One, Apple TV, Roku and Chromecast.
To receive exclusive behind-the-scenes videos for each episode, sign up for the Insiders Club.
Read More