Video
Breaking Down Sunny's Game-Changing Power Play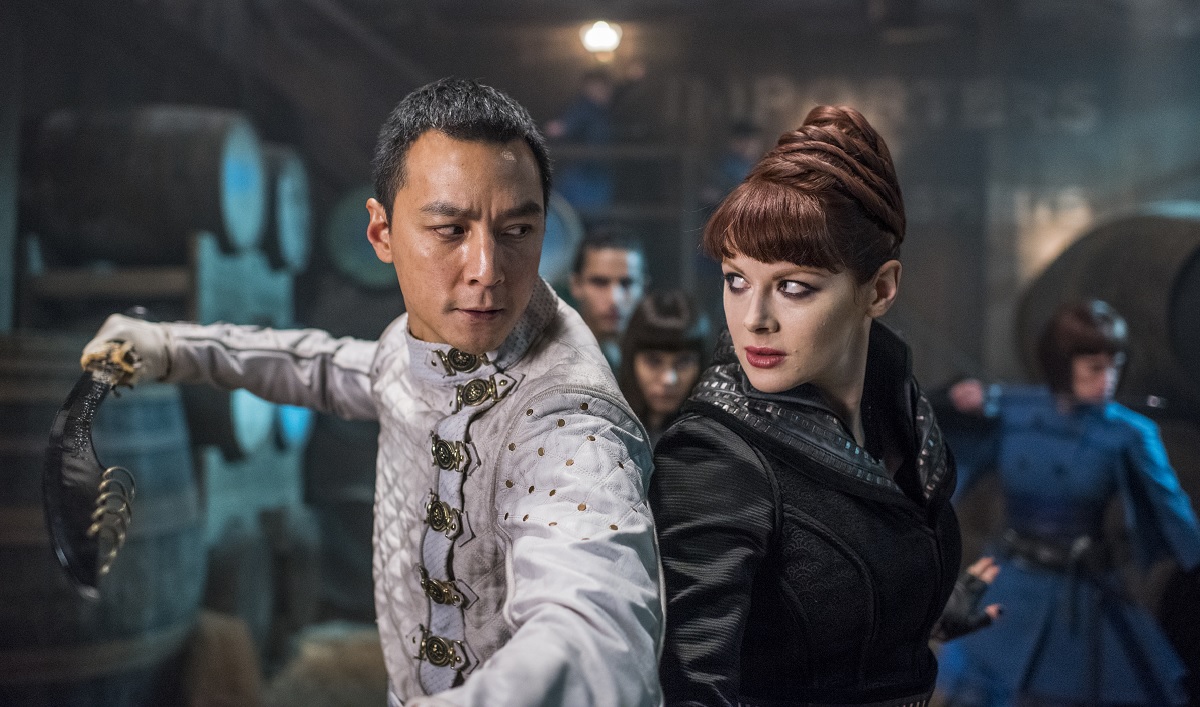 In Season 2, Episode 8 "Sting of the Scorpion's Tail,"  Sunny accepts a role as Baron Chau's Regent. His first order of business? Turn M.K. over to the Widow and leave Bajie behind in the cog pens. "Sunny knows the Badlands is in chaos [and] he knows everyone's vying for Quinn, so he's going to use those elements to get back to Quinn," says Daniel Wu.
Go Inside Season 2, Episode 8 With the Cast and Creators
Although it turns out Sunny's actions were just a small part of a larger plan,  "Bajie and M.K. really believe that Sunny has betrayed them," says Executive Producer Miles Millar. "The sense of friendship and trust that he has built with them has evaporated." Now that Baron Chau knows the Widow is interested in M.K.'s alleged dark power, "there's still some level of betrayal," says Aramis Knight of all the secrets Sunny gave away as part of his scheme. "I've spent so much of my life trying to hide my power and he just gives it all away."
Click here to watch the full video and see a break down of Sunny's game-changing power play against the Barons. Plus, the cast and creators on Quinn's proposed new family with Veil, and Tilda and M.K.'s "magical" reunion.
Into the Badlands airs Sundays at 10/9c on AMC.
Watch the latest episode now on amc.com and AMC apps for mobile, XBox One, Apple TV, Roku and Chromecast.
To receive exclusive behind-the-scenes videos for each episode, sign up for the Insiders Club.
Read More