Press
TVLine on Season 3 Renewal; Vox Applauds Badlands Martial Arts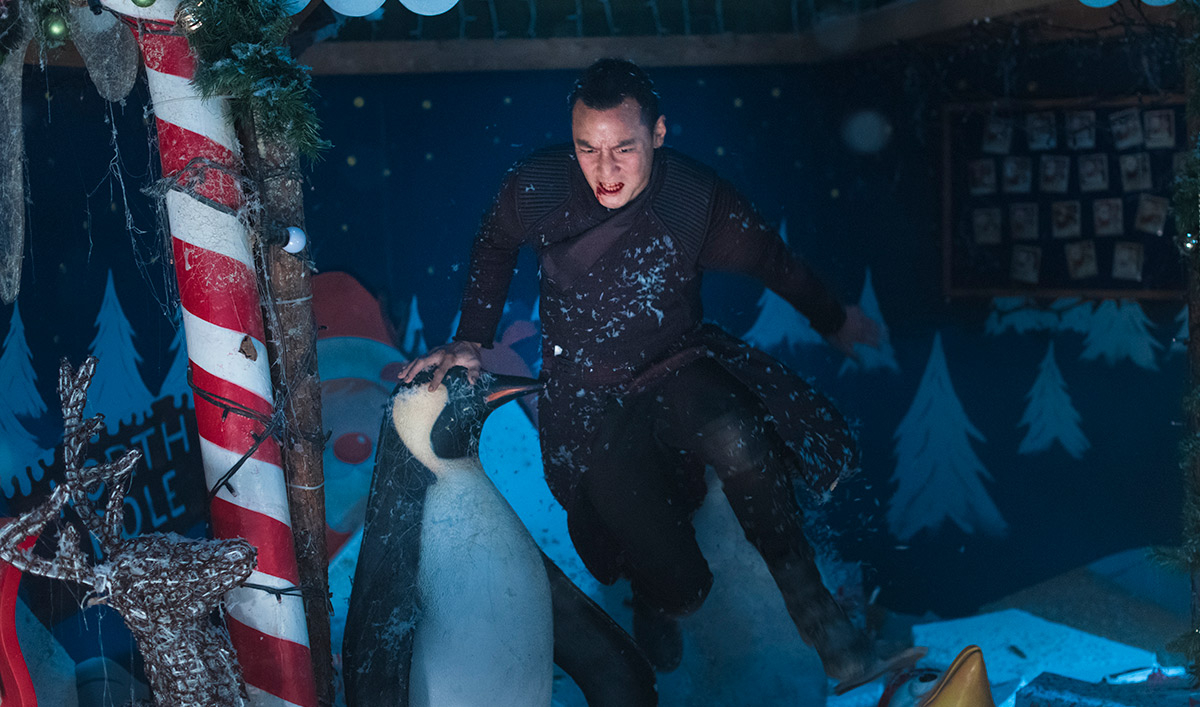 This week, TVLine reports that Into the Badlands will get a Season 3, while Vox applauds the show's martial arts expertise. Plus, Paste raves about Season 2. Read on for more:
• TVLine reports that Into the Badlands will get a 16 episode Season 3, up from Season 2's 10 episodes.
• Vox explains that Into the Badlands's "martial arts mayhem exhibits a level of professional polish you'd expect more from a feature film than a TV show. The ever-game actors (and their seamlessly integrated stunt doubles) pull off some truly wild acrobatics."
• Paste marvels, "From production design, to costuming, to choreography and stunts, the second season of Into the Badlands has already surpassed its first, bringing its audience a mythology-rich tribute to classic Hong Kong action cinema and wuxia films that is the closest thing we've ever seen on TV to a serialized version of Crouching Tiger, Hidden Dragon."
• Uproxx, discussing the Season 3 renewal, recommends Into the Badlands to viewers who "love costume dramas mixed with fight choreography that would make Bruce Lee weep with joy."
• MoviePilot showcases Into the Badlands's fight scenes, declaring that the "action is highly stylized, and the actors put real blood, sweat and tears into providing the best onscreen battles on TV."
• Enthralled by the show's action sequences, Pajiba says that "there's something about the scope, ambition, and visual capture of these fights that constantly astounds me."
• "Into the Badlands continues to be an absolute force on AMC this year. There is NO sophomore slump here. In fact, the cast and the writing are so on point, the characters and the world around them are continuing to develop before our eyes," Geeks of Doom cheers.
• IGN spotlights a clip from the next episode where Bajie and MK "take center stage as they engage in a big, elaborate brawl inside the Abbot Monastery — drawing blood in order to use the black-eyed supernatural fighting power to their advantage."
• Interviewed by Niagara Frontier Publications, Emily Beecham teases that, in future episodes, "The Widow will be playing with the 'dark chi' later on, which is exciting. And understanding more about the Widow's past. And we get to know more about Bajie."
• Oliver Stark tells SyFy Wire he enjoyed shooting "the death scene with Marton [Csokas], just because we've come to know each other quite well, and enjoy working together, and trust each other when it comes to the work. So that all felt very safe and open and liberating, as an actor."
• For recaps and reviews of Season 2, Episode 6, "Leopard Stalks in Snow," check out Den of Geek, IGN, Nerd Reactor, SyFy Wire and TV Fanatic.
Click here to watch the latest episode now on amc.com, and the AMC apps for mobile, XBox One, Apple TV, Roku and Chromecast.
Into the Badlands airs Sundays at 10/9c on AMC. For the latest information and exclusives sign up for the Insiders Club.
Read More