Video
Sunny Is No Longer Fighting for Just Himself — Watch Episode 5 Now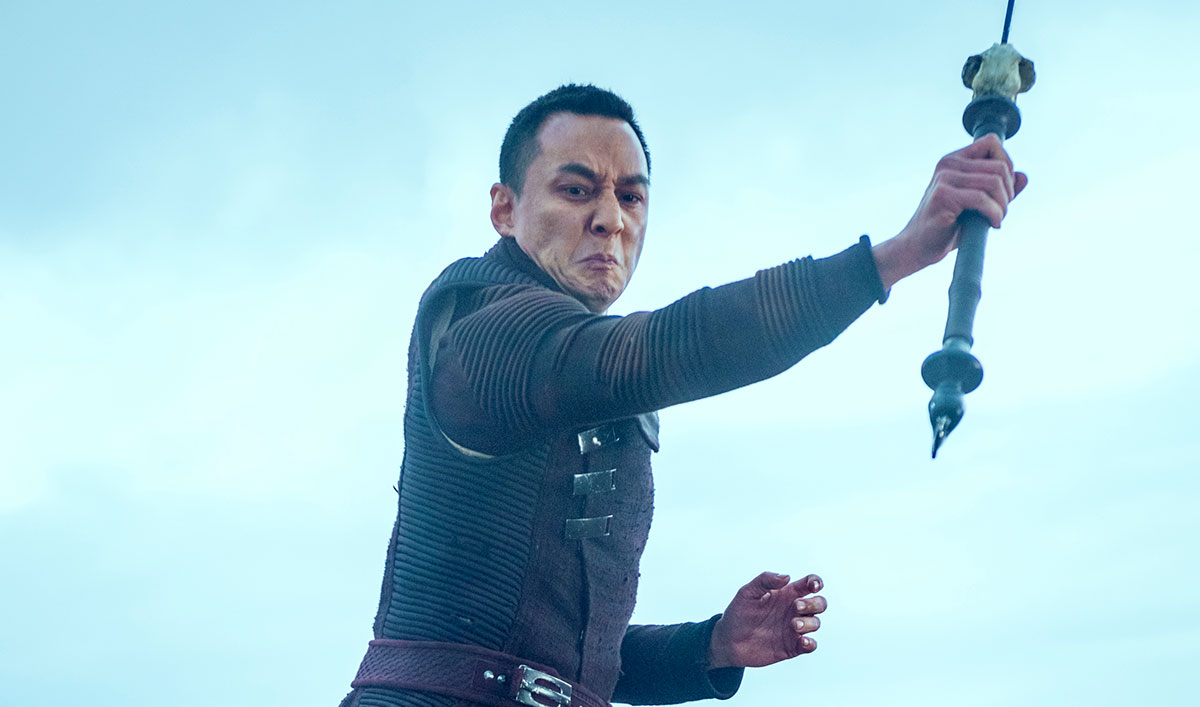 In Episode 5 of Into the Badlands, Sunny and Bajie try to find passage to the Badlands from Nos, the leader of the Mechs — the same people who sold Sunny to the mines. Though Bajie convinces Sunny to not jeopardize their deal, Sunny refuses to stand idly by while Nos abuses the Dolls in his camp. But will Sunny's conscience be the end of him?
Meanwhile, the Badlands is still reeling from the fallout at the conclave: Jade is appointed Baron, the Widow plans her next strategy, and Quinn suffers from debilitating hallucinations of Ryder — who tries to convince Quinn to hurt baby Henry…
Click here to watch the latest episode now on amc.com, and the AMC apps for mobile, XBox One, Apple TV, Roku and Chromecast.
Into the Badlands airs Sundays at 10/9c on AMC. For the latest information and exclusives sign up for the Insiders Club.
Read More