Video
Inside How Sunny's Latest Battle Pits Him Against His Own Future Self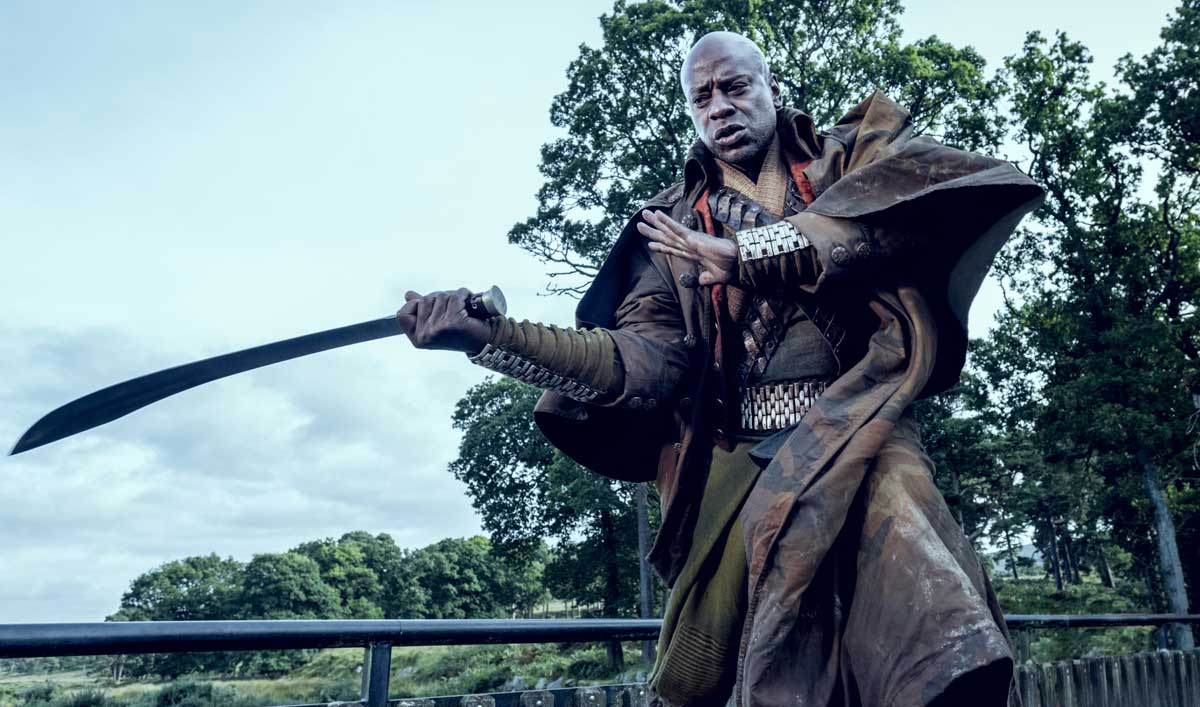 As Sunny and Bajie continue trekking through the Outlying Territories, their journey leads them to trouble.
In Season 2, Episode 3 "Red Sun, Silver Moon," Sunny and Bajie come across a lethal Clipper — one with more kill tats than even Sunny has — who managed to escape the Badlands but couldn't leave his violent past behind him. "Moon used to be Sunny," Executive Producer Al Gough says in a new behind-the-scenes video. "He is the cautionary tale of what could happen."
Go Inside Season 2, Episode 3 With the Cast and Creators
"When Sunny realizes he's a Clipper, there's a direct connection," says Daniel Wu, but brotherhood aside, Nathaniel Moon has been waiting to battle a "worthy opponent." With Sunny right in front of him, he can't help but crave the rush that comes with battling a Clipper with just as much skill to match his own.
Sunny has been trying to leave his violent streak behind him, but it might prove to be more challenging than he thought. "He walks away from that fight going, 'Can I really live a normal life?'" Wu says.
Click here to watch the full video and hear more about how Sunny's latest battle pits him against his own future self. Plus, the cast and creators on the Widow's struggle to fight with words instead of weapons and the secret M.K. uncovers about the Abbots.
Into the Badlands airs Sundays at 10/9c on AMC.
Watch the latest episode now on Xbox One, Apple TV, Roku, AMC mobile apps and amc.com.
To receive exclusive behind-the-scenes videos for each episode, sign up for the Insiders Club.
Read More