Games, Polls & Quizzes
Journey Into the Badlands With Your Favorite Characters in New Mobile Game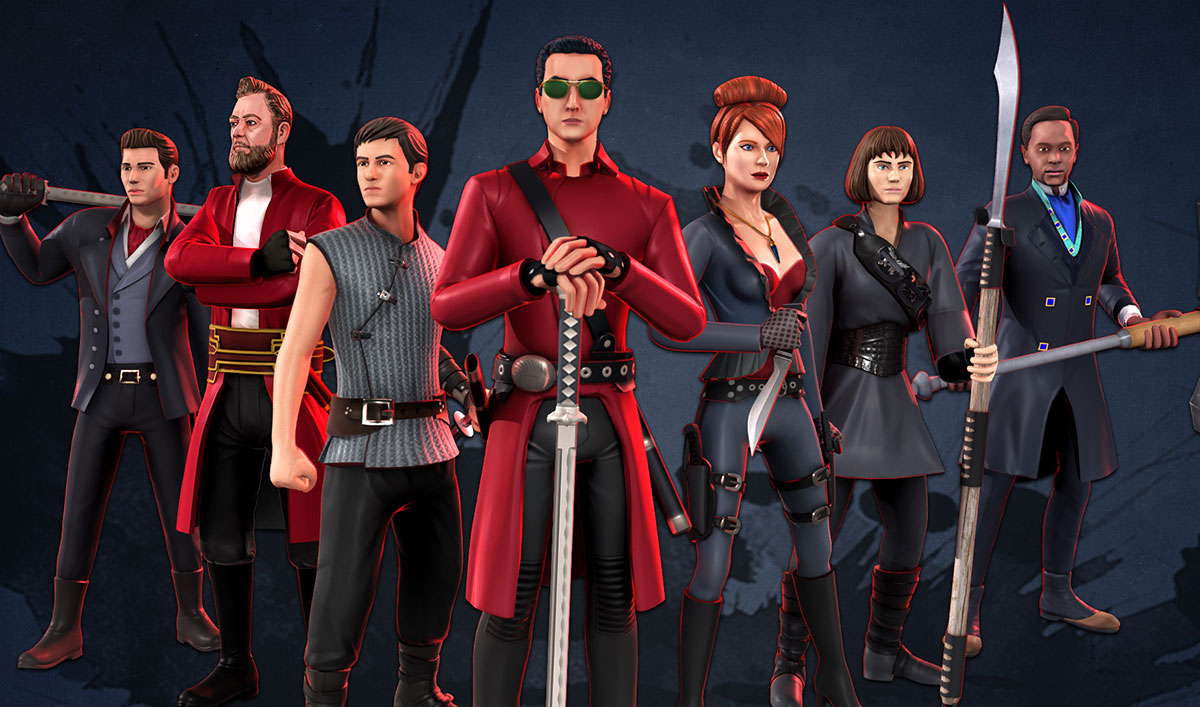 Into the Badlands returns this Sunday, but you don't have to wait to get back into the fight. Into the Badlands Blade Battle, a new mobile game based on the show, is now available for download on the Apple App Store and Google Play Store. Watch a trailer for the game here.
From AMC and Reliance Games, the studio behind the Real Steel, Pacific Rim and Hotel Transylvania 2 mobile games, Into the Badlands Blade Battle game brings fans together to battle for reputation, power and bragging rights as the action on their mobile screen mirrors the latest action on the show. Weekly events in the game will highlight key scenes and battles from the new season, so fans can play along with the show as it airs throughout Season 2.
Into the Badlands Blade Battle features never-before-seen, isometric tactical combat and fan-favorite characters from the hit series, including Sunny, the Widow, M.K., Waldo and more. Characters belong to different classes of fighting weapon styles, whose special abilities can further be upgraded – resulting in a customized team of scouts, defensive juggernauts and highly specialized combatants. Players can live in a world of Barons and assassins (or Clippers), experience the life of a Badlands warrior, defeat mighty bosses, forge powerful alliances, build squads and fight rivals in iconic locations from the series, including Quinn's Fort and the Widow's Lodge.
Into the Badlands returns for its highly anticipated second season on Sunday at 10/9c. Season 2 finds Sunny (Daniel Wu) and M.K. (Aramis Knight) separated and scattered to the wind, each imprisoned in unlikely places.  While M.K. struggles to control his powers, Sunny is determined to fight his way back into the Badlands to find his family or die trying.  On their journey, Clipper and Colt are assisted by mysterious, new allies whose motivations may be anything but pure.  Meanwhile, the Widow (Emily Beecham) continues to consolidate power against the other Barons, while a dark and mysterious threat prepares to exact revenge on them all.  Alliances are struck, friendships betrayed, and by season's end, Sunny and M.K.'s lives will be forever altered with devastating consequences.
Into the Badlands Blade Battle is available to download for free on iOS and Android here.
For the latest information and exclusives from Season 2 of Into the Badlands, sign up for the Insiders Club.
Read More