Video
Inside Episode 2 — How the Master Helps M.K. Understand His True Nature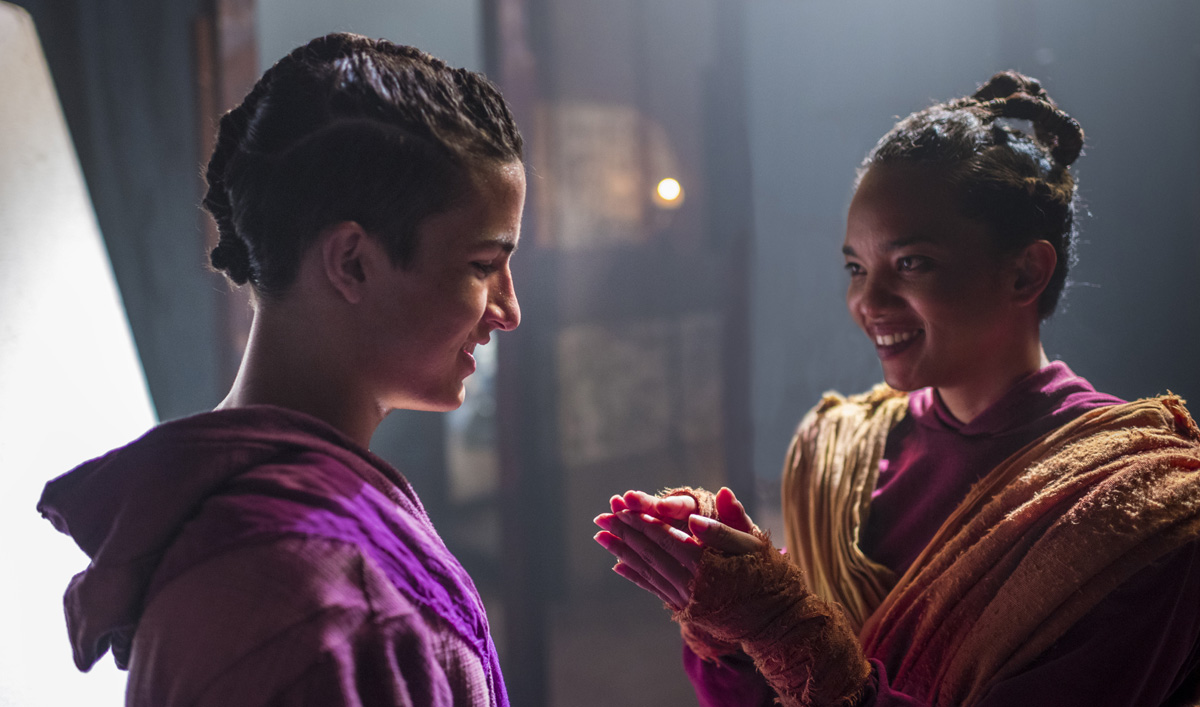 M.K.'s dark power has always been a total mystery to him. That is, until he's taken to the Abbot Monastery where he meets other Novices just like him.
In Season 2, Episode 2 "Force of Eagle's Claw," the Master takes M.K. on as a pupil and shows him to the Mirror Room where M.K. faces memories from his own haunting past. "Part of controlling M.K.'s darkness is to find the source," explains executive producer Alfred Gough in a new behind-the-scenes video. "It's almost like very violent psychotherapy. "
Go Inside Season 2, Episode 2 With the Cast and Creators
Though he's gotten a taste of what this journey of self-discovery will entail, M.K. still has a lot to learn before he's ever ready to control his gift and leave the Monastery. "Your self is just as much of an enemy as your enemy," Aramis Knight says. "That's what the Master's trying to teach him."
Click here to watch the full video and see what else M.K. is discovering about his true nature. Plus, the cast and creators break down Sunny's begrudging trust of Bajie and Quinn's plans for Veil and baby Henry.
Into the Badlands airs Sundays at 10/9c on AMC.
Watch the latest episode now on Xbox One, Apple TV, Roku, AMC mobile apps and amc.com.
To receive exclusive behind-the-scenes videos for each episode, sign up for the Insiders Club.
Read More