Video
How Bajie Changes Sunny — and the Show — in Season 2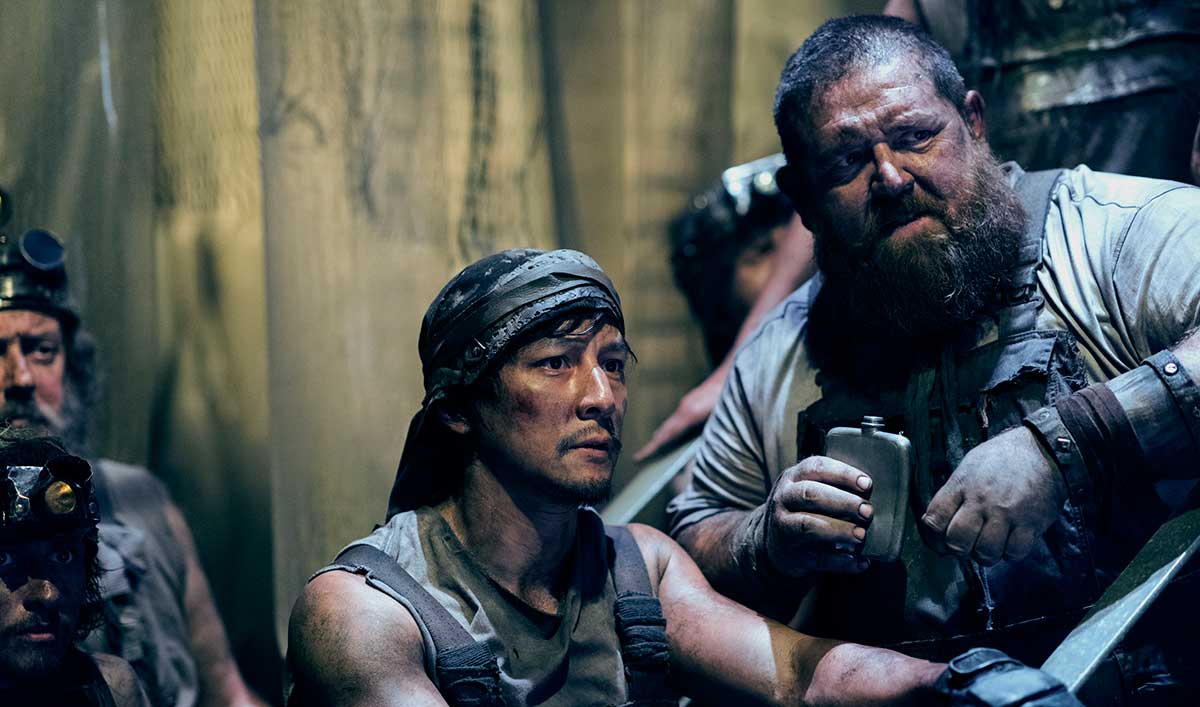 After Sunny crosses the River King by not giving M.K. up to him, Sunny's life is changed forever. In the Into the Badlands Season 2 premiere, Sunny is now in a new community in the Outlying Territories where the work conditions are brutal and no one even knows his name. When he meets Bajie, Sunny is faced with a choice of whether to trust him or not.
"He's a chancer, potentially some type of sociopath. He sees an opportunity and grasps upon it," Nick Frost says of his character. Adds Executive Producer Miles Millar: "He's comic relief. He's also someone who challenges Sunny all the time to get real and think about what he's doing and face the consequences of his actions."
Go Inside the Season 2 Premiere With the Cast and Creators
Though he's shackled to Bajie and sentenced to a life of digging through the ruins of the Bordo Mines for artifacts, Sunny's determined to get back to Veil and the baby — information he shares with Bajie. "Everything has been taken away from him," Daniel Wu explains, but he's still set on finding a way out of his personal Hell. Bajie could prove to be an ally for Sunny, but it might come at a cost.
Click here to watch the full video and learn more about the introduction of Bajie. Plus, the cast and creators break down M.K.'s mysterious new training and why the Widow now has the upper hand in Season 2.
Into the Badlands airs Sundays at 10/9c on AMC.
Watch the latest episode now on Xbox One, Apple TV, Roku, AMC mobile apps and amc.com.
To receive exclusive behind-the-scenes videos for each episode, sign up for the Insiders Club.
Read More