Press
GQ Applauds Badlands's Fight Scenes; THR Interviews Nick Frost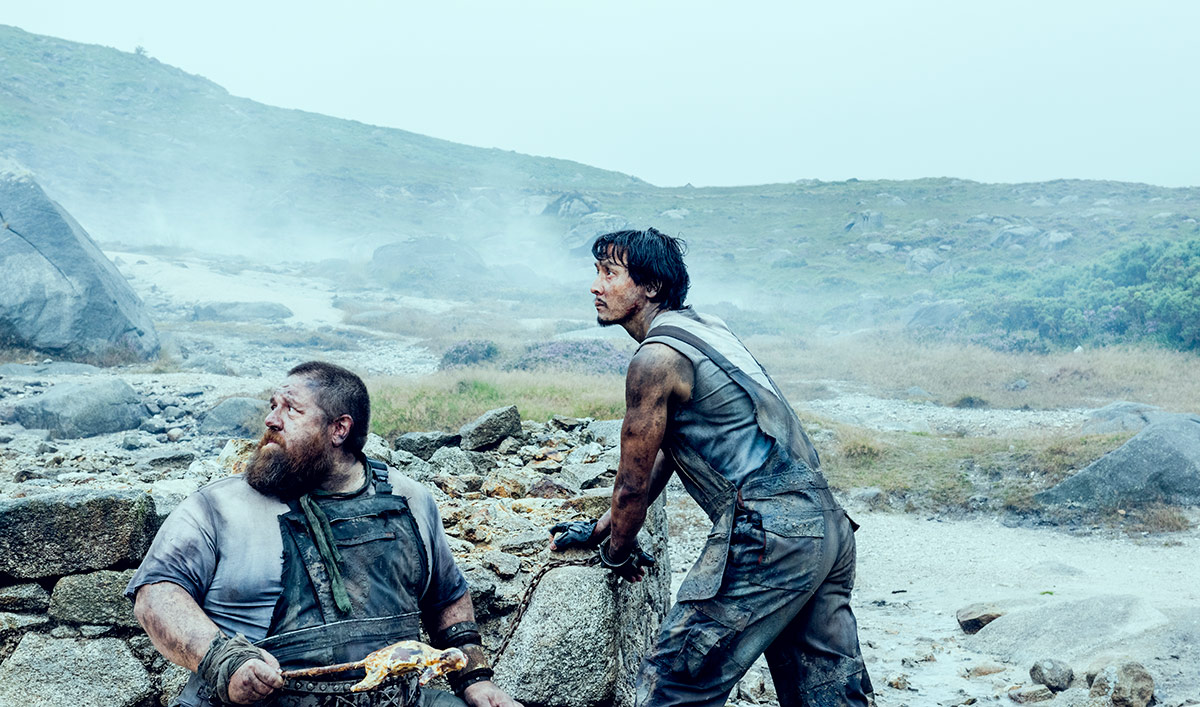 This week, GQ applauds the show's fight scenes, while The Hollywood Reporter interviews Nick Frost. Plus, IndieWire is impressed by what it's seen of Into the Badlands so far. Read on for more:
• GQ commends Into the Badlands as "one of the few shows to try and put show-stopping fight scenes on every week, and it does an astonishingly good job of it."
• The Hollywood Reporter interviews Nick Frost, who characterizes Bajie as "a lovable rogue, somewhere between Lando Calrissian and Han Solo. You don't trust him, but also you could trust him with your life."
• IndieWire discovers how Into the Badlands "pulls off some of the best action being filmed right now: Despite the fast-paced and quick-turnaround nature of episodic TV, they've imported a strategy to spend weeks on it."
• Applauding Into the Badlands, Uproxx says the show "takes the low fantasy of [George R.R.] Martin's world, mixes in the post-apocalypse dystopias we love so much, throws in amazingly choreographed marital arts fights scenes and a pinch of feminism and shakes vigorously."
• Screener commends Into the Badlands, which "has wasted no time giving fans exactly what they want: The show's epic fight scenes and cinematic world-building paving new ground for AMC's genre slate."
• Hypable declares, "Pairing Bajie with Sunny was a stroke of genius on the part of the Into the Badlands writers. He's basically Sunny's complete opposite, and his constant stream-of-consciousness word vomit is as aggravating to our hero as it is entertaining to us.
• For recaps and reviews of Season 2, Episode 2, "Force of Eagle's Claw," check out Celeb Dirty Laundry, Den of Geek, Geeks of Doom, Hidden Remote, IGN, Nerd Reactor, Syfy Wire and TV Fanatic.
Watch Season 2, Episode 1, "Force of Eagle's Claw," and catch up on Season 2 now on Apple TV, Roku, AMC Mobile Apps and amc.com.
To stay up-to-date on all the latest news about Into the Badlands, sign up for the Badlands Insiders Club.
Read More