Video
Even Chains Can't Keep Sunny From Fighting — Watch the Season 2 Premiere for Free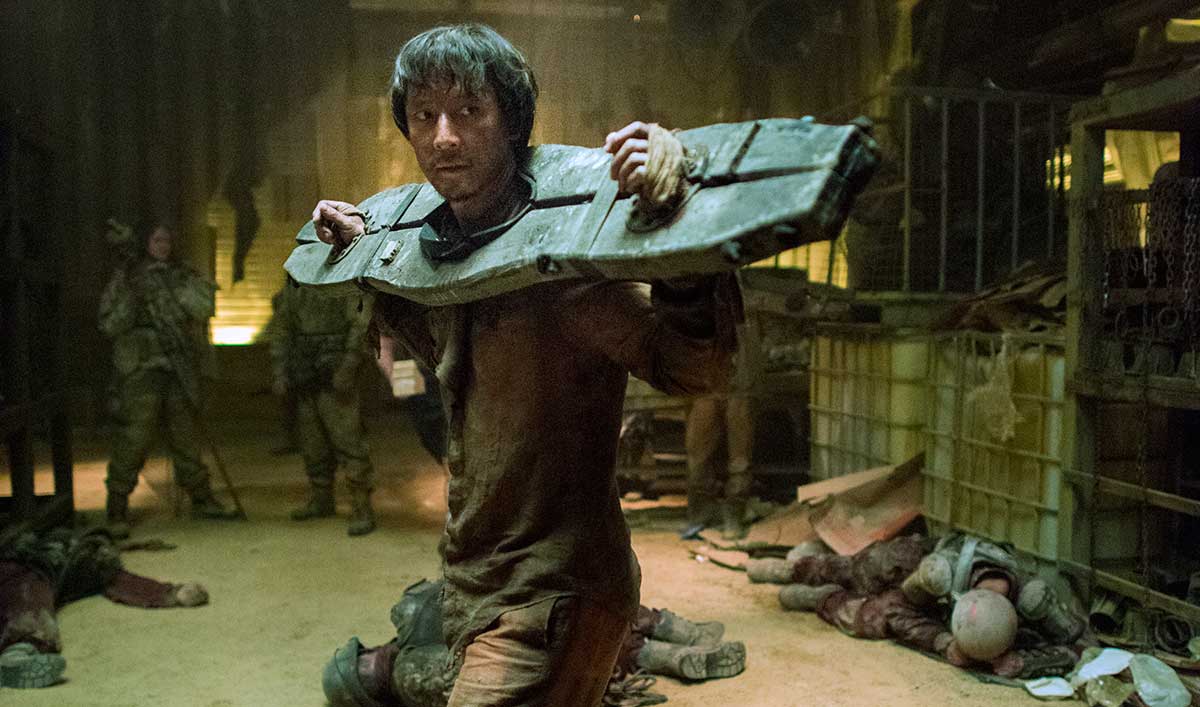 In the Season 2 Premiere of Into the Badlands, Sunny has been sent to the Bordo Mines after the River King traded him for not giving up M.K. Of course, Sunny won't go down without a fight. However, when things don't go as planned, Sunny finds himself shackled to another picker named Bajie, who claims he has a map out of the mines. Is Bajie Sunny's key to getting to Veil, or just another thing standing in his way?
Watch the Season 2 Premiere Now (No Login Required)
Meanwhile, at the Abbott's monastery, M.K. trains with the Abbotts in order to control his dark power. He goes in search of the Abbotts' Master and discovers more than he was ever prepared for. And elsewhere, the Widow storms the oil fields Ryder had taken from her to deliver a brutal, bloody message to the new Baron — but will he heed her warning, or begin an all-out war in the Badlands?
Click here to watch the latest episode now on Chromecast, Xbox One, Apple TV, Roku, AMC mobile apps and amc.com (no login required).
Into the Badlands airs Sundays at 10/9c on AMC. For the latest information and exclusives sign up for the Insiders Club.
Read More