Video
Episode 3 Sneak Peek: Showdown on the Bridge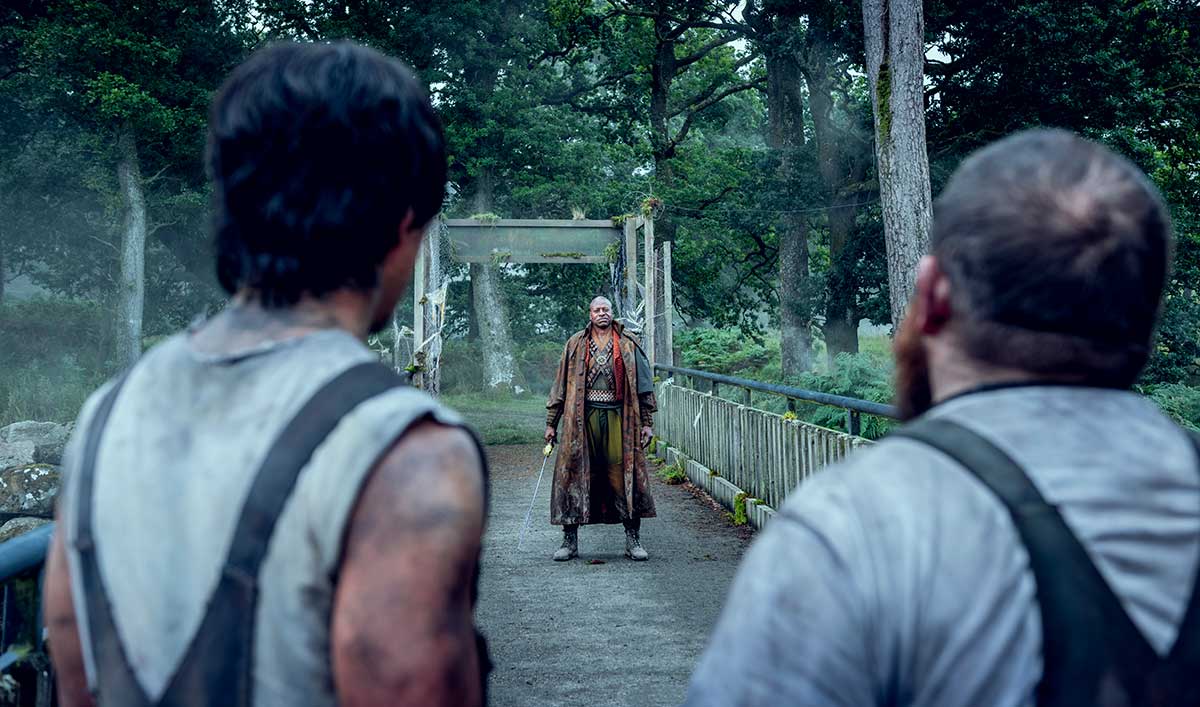 As Sunny and Bajie make their way through the Outlying Territories, they come across a mysterious swordsman guarding a bridge. "Every Stalker with a rusty blade is after you," the man tells them, before cutting down a man sneaking up behind Sunny with his awesome sword. Sunny and Bajie team up with the swordsman to take down the pack of Stalkers, but is he a friend, or another bounty hunter waiting to make a kill when their backs are turned?
Click here to watch the full epic showdown on the bridge.
Into the Badlands airs Sundays at 10/9c on AMC.
Watch the latest episode now on Xbox One, Apple TV, Roku, AMC mobile apps and amc.com.
To receive exclusive behind-the-scenes videos for each episode, sign up for the Insiders Club.
Read More