Press
Co-Creator Al Gough Talks to Channel Guide; NJ.com Hypes Season 2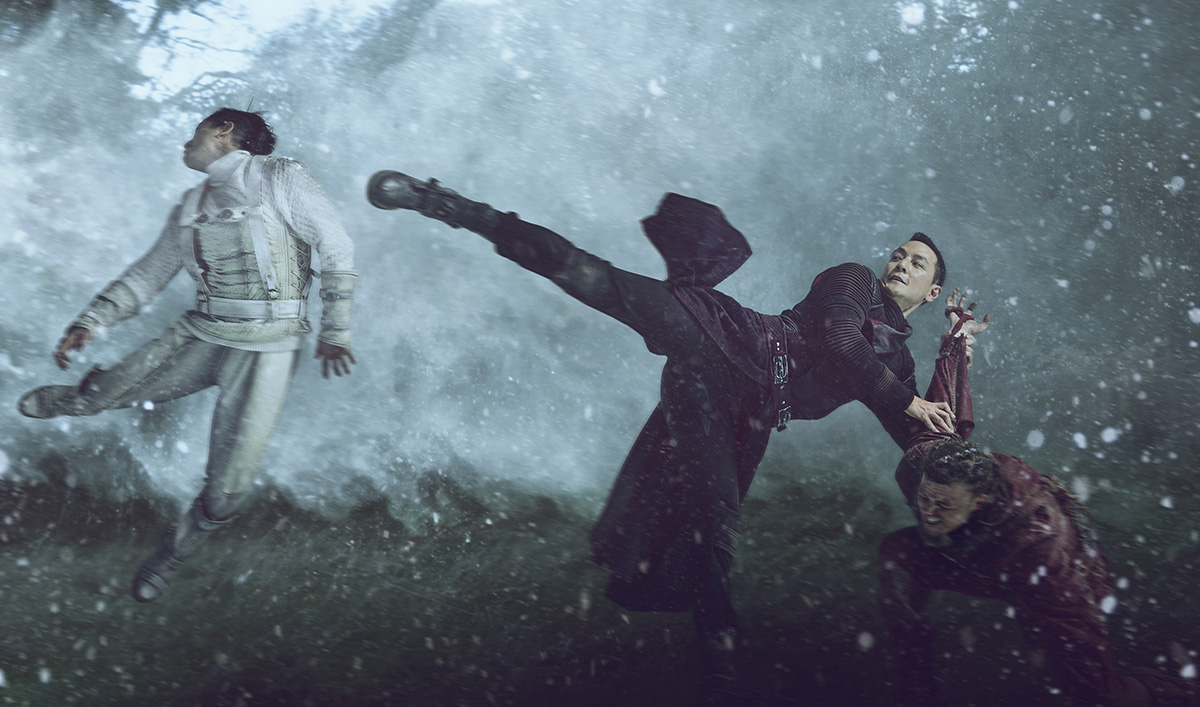 This week, co-creator Alfred Gough teases Season 2 to Channel Guide Magazine, while NJ.com talks up the show which debuts Mar. 19. Plus, MoviePilot reports on its set visit. Read on for more:
• Teasing Season 2 to Channel Guide Magazine, Alfred Gough explains, "We see our characters scattered across the Badlands and into other areas as well and we also introduce new characters. For us, this season was all about expanding the world."
• NJ.com, hyping Season 2, calls Into the Badlands "undeniably spectacular to look at, particularly the intricately choreographed fight scenes."
• After a set visit, MoviePilot has "a terrific insight to how Season 2 is shaping to look" and discusses what to expect.
• Atlanta Journal-Constitution considers Into the Badlands's Season 2 return, on Mar. 19, one of "TV's best bets."
• TVWise reports that Season 2 will premiere on Amazon Prime Video UK on Mar. 21.
Catch up on Season 1 now on Apple TV, Roku, AMC Mobile Apps and amc.com.
To stay up-to-date on all the latest news about Into the Badlands, sign up for the Badlands Insiders Club.
Read More