Press
CBS Interviews Daniel Wu; Nick Frost Talks Bajie With TV Guide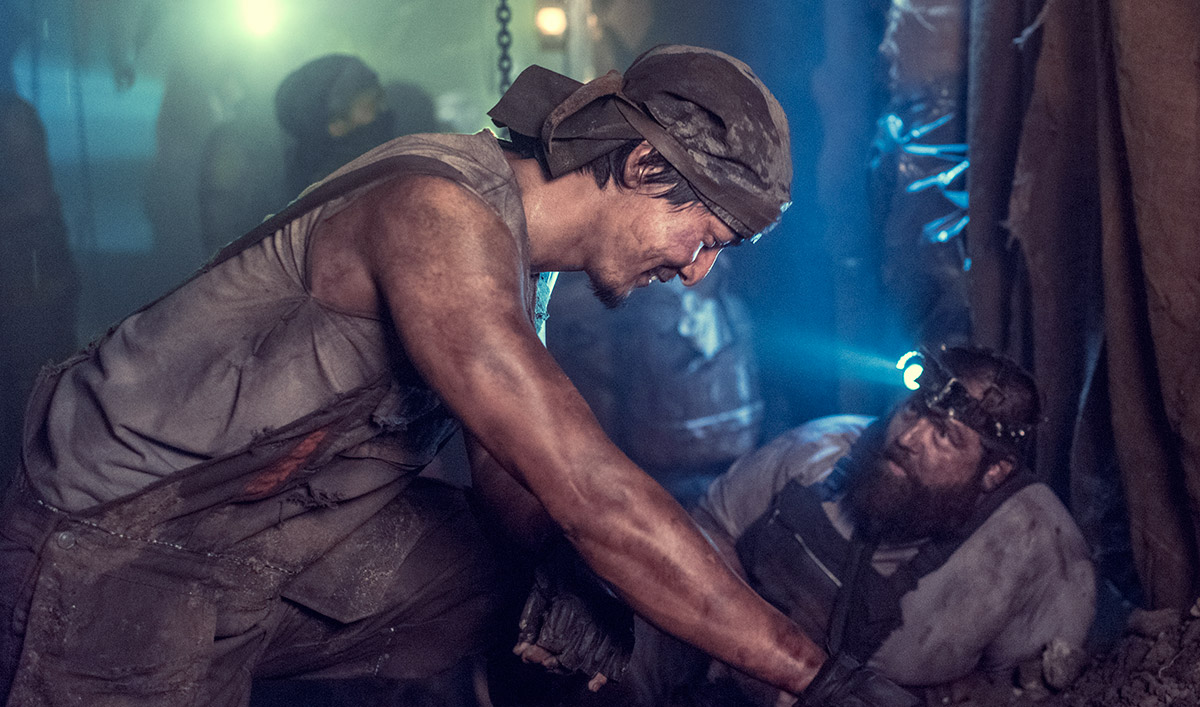 This week, CBS News interviews Daniel Wu, while Nick Frost discusses Bajie with TVGuide.com. Plus, Alfred Gough talks about the Season 2 Premiere twist with ComicBook.com. Read on for more:
• CBS News interviews Daniel Wu, who says that Season 2 finds Sunny at "rock bottom. He's a slave and his nobleness is gone and he has one thing on his mind — to get back with his family."
• Nick Frost characterizes Bajie to TVGuide.com as "kind of despicable. He's a gentleman. He's very charismatic. He's a bit of a drug dealer. I think if you were in prison and you needed to get a shank or a map, he'd be the one to get you it."
• Alfred Gough tells ComicBook.com about the Season Premiere twist and says "we wanted Quinn to survive because we thought we have… There's a lot more story to tell with that character. We like the idea that he's almost a deposed dictator in a way."
• Daniel Wu talks to TheWrap about shooting Season 2 in Ireland: "What Ireland provides for us is much more epic visuals. We can shoot in the mountains, we can shoot on the coast, it's all within a half hour. It gives a broader scope compared to last season."
• Yahoo TV lists "five things you should know about the mysterious new character," Nick Frost's Bajie.
• Describing Season 2, IndieWire calls it "a wilder, richer adventure in every respect, while also engaging with big themes about what it means to be a good person in a terrible world. And it does it with a beautiful and blood-soaked style all its own."
• Discussing Season 2 with Collider.com, Daniel Wu notes, "Everyone's got different storylines going on and it's kind of a way to set up the climax of the end of the season. We're all trying to get there and there's a real journey this season and a real quest to make this happen."
• ComicBook.com enthuses, "Through three episodes of season two, the series seems to move much more confidently and features more of the martial arts action set pieces that were the highlight of the first season."
• Nerd Reactor concurs: "Into the Badlands has found their footing and know where they want the story and characters to be. The fight choreography is still fantastic. The characters are fun. And, it's the best kung fu series on television. Period."
• Blastr explains why people should start watching Into the Badlands, which is "proving to be something of a sleeper hit among fans."
• Alfred Gough promises ComicBook.com that viewers will soon meet the Barons, "some of whom, you're gonna get to know a lot better this season. And you'll get to see how the politics and the bigger political machinations of the world work more in season two."
• Alfred Gough explains Into the Badlands has no guns because it would "end the show. I think we very specifically didn't do that, and there's a reason, but it's not something we get into this season," according to TheWrap.
• Speaking with Inverse, Daniel Wu says, "We wanted each fight to affect the character physically, mentally, or emotionally. In this season, the fights have a lot more emotion involved in it without being melodramatic."
• Describing Season 2, Daniel Wu tells Business Insider, "On top of the move to Ireland, the writers stepped up this season and really went at character development and developing the story and really focusing on what the show is about. On two levels: visually and artistically, we've stepped up."
• For recaps and reviews of Season 2, Episode 1, "Tiger Pushes Mountain," check out Blastr, Celeb Dirty Laundry, Den of Geek, Entertainment Weekly, Hidden Remote, IGN and Screen Rant.
Watch Season 2, Episode 1, "Tiger Pushes Mountain" now on Apple TV, Roku, AMC Mobile Apps and amc.com.
To stay up-to-date on all the latest news about Into the Badlands, sign up for the Badlands Insiders Club.
Read More