Photos
Get a Glimpse of Nick Frost As Sunny's Unlikely New Ally in Season 2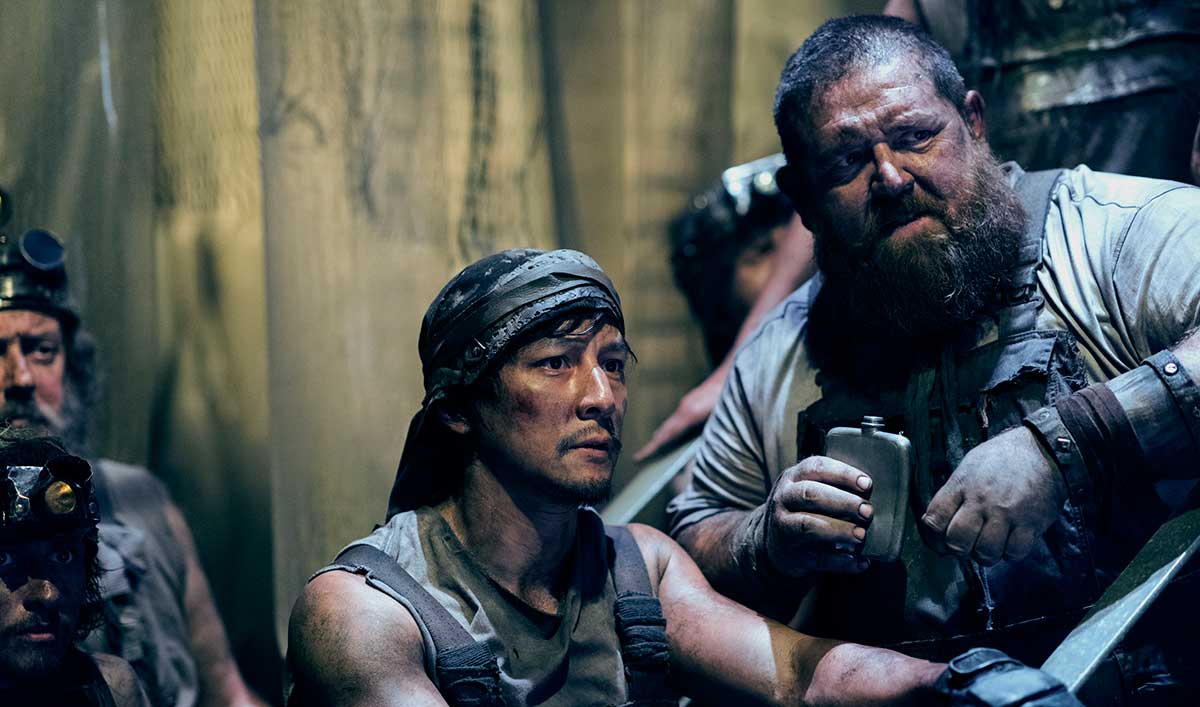 Season 1 of Into the Badlands left off with Sunny (Daniel Wu) in shackles, and things don't look much better in Season 2. These newly released first-look photos offer a glimpse of Sunny's life in imprisonment, where he meets Baije (Shaun of the Dead's Nick Frost). With questionable morals and always looking for the quick score, Bajie is an irreverent and unlikely new ally to Sunny.  However, through the course of the season, Sunny will discover that Bajie harbors secrets of his own and isn't everything he appears to be.
The new photos also give us new looks at the Widow (Emily Beecham) and Jade (Sarah Bolger).
Season 2 of Into the Badlands finds Sunny and M.K. (Aramis Knight) separated and scattered to the wind, each imprisoned in unlikely places. While M.K. struggles to control his powers, Sunny is determined to fight his way back into the Badlands to find his family or die trying. On their journey, Clipper and Colt are assisted by mysterious, new allies whose motivations may be anything but pure. Meanwhile, the Widow (Emily Beecham) continues to consolidate power against the other Barons, while a dark and mysterious threat prepares to exact revenge on them all. Alliances are struck, friendships betrayed, and by season's end, Sunny and M.K.'s lives will be forever altered with devastating consequences.
Into the Badlands returns in Spring 2017. For all of the latest updates on Season 2 of Into the Badlands, sign up for the newsletter.
Read More