Press
Daniel Wu Explains Sunny; Badlands Licensed Worldwide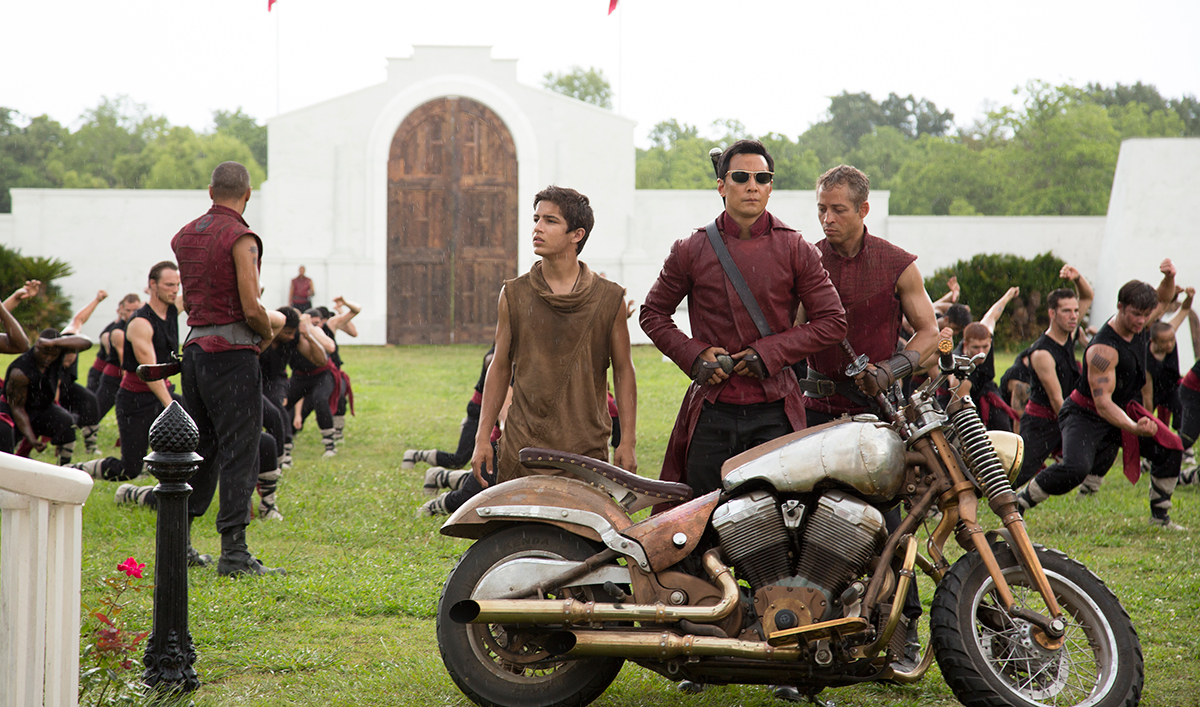 This week, Daniel Wu explains Sunny's challenge. Plus, Into the Badlands gets worldwide licensing deals. Read on for more:
• Daniel Wu tells CG Magazine that Sunny's "really got to figure this whole thing on his own, and I think that's the biggest challenge of this role. You have to express that in that character but without any dialogue, without any scenes with him saying what he's truly worried about."
• Variety reports that Into the Badlands has been licensed worldwide, with foreign buyers including Amazon in the U.K. and Germany, and HBO in Denmark, Finland, Norway and Sweden.
• Sarah Bolger, speaking with The Mary Sue, calls Jade someone "who has a kind of heightened sexuality and is cunning, a quality usually aligned with older characters. Usually I'm cast in roles younger than my actual age, so it was great to get to play a real woman."
To stay up-to-date on all the latest news about Into the Badlands, sign up for the Badlands Newsletter.
Read More