Press
Emily Beecham Talks Fight Scenes With TheWrap; Bustle Showcases Cast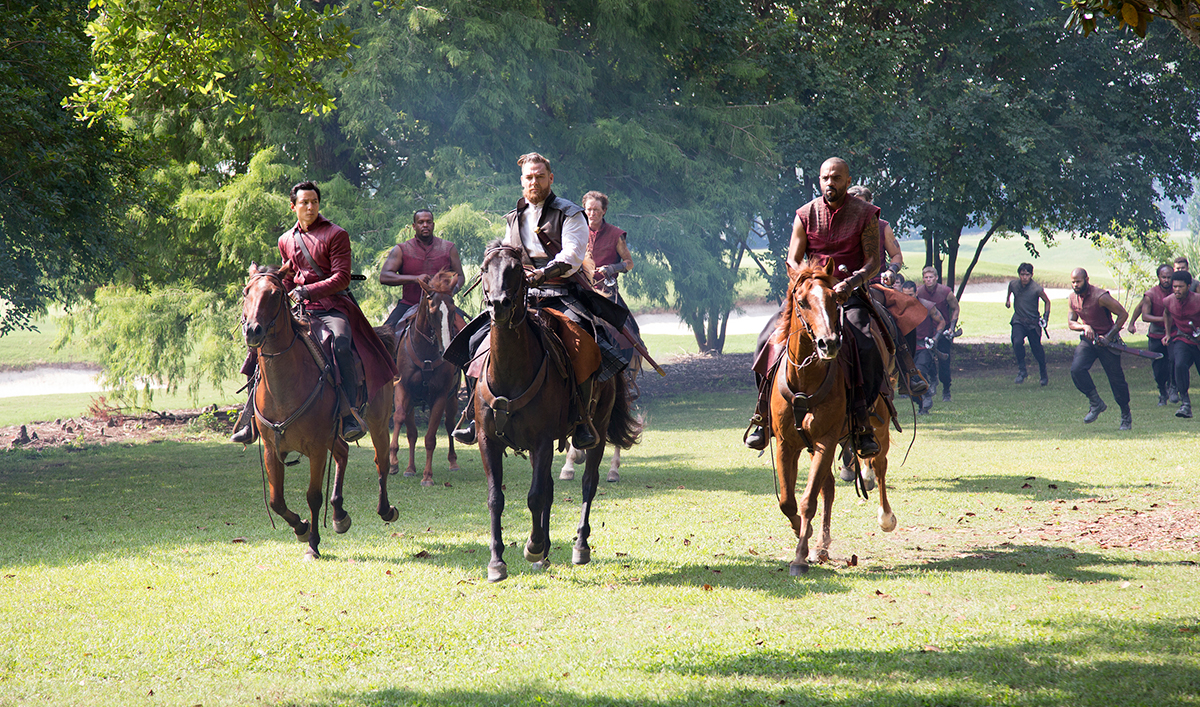 This week, Emily Beecham tells TheWrap about Into the Badlands' fight scenes, while Bustle introduces the cast. Plus, Daniel Wu discusses the show with World Screen. Read on for more:
• i09 proclaims, "Into the Badlands' fight scenes are unlike any combat action that's appeared on American television in years. Maybe ever."
• Emily Beecham, speaking with TheWrap, says filming in Louisiana helps the show's realism, saying, "All the sweat is completely real. It gives it that rough edginess that I think makes it feel more real."
• Bustle introduces the show's cast, which "includes some martial arts and fantasy favorites, up and coming talent, and overall a diverse group of people who came together to tell this story."
• Daniel Wu tells World Screen that the "whole story is really about these characters trying to get out of the Badlands."
• Emily Beecham says to ComicBook.com "she wants the Badlands to become a place where there is equality, and where both men and women, as civilians of the Badlands, have a voice that is heard equally," while talking about the Widow.
• South Africa's 24.com interviews Emily Beecham, who describes Into the Badlands as "Wild, rock 'n roll, fantastical!"
• CarterMatt wonders if Into the Badlands will get a Season 2, observing, "There are few shows that are doing what it is in present compelling action and martial arts, and we hope that it gets a chance to shine for quite some time moving forward."
• For recaps and reviews of Season 1, Episode 3, "White Stork Spreads Wings," check out Entertainment Weekly, IGN, Nerd Reactor and TV Cheat Sheet.
To stay up-to-date on all the latest news about Into the Badlands, sign up for the Badlands Newsletter.
Read More