Press
Slate Praises Into the Badlands; Daniel Wu Talks Stunts With Variety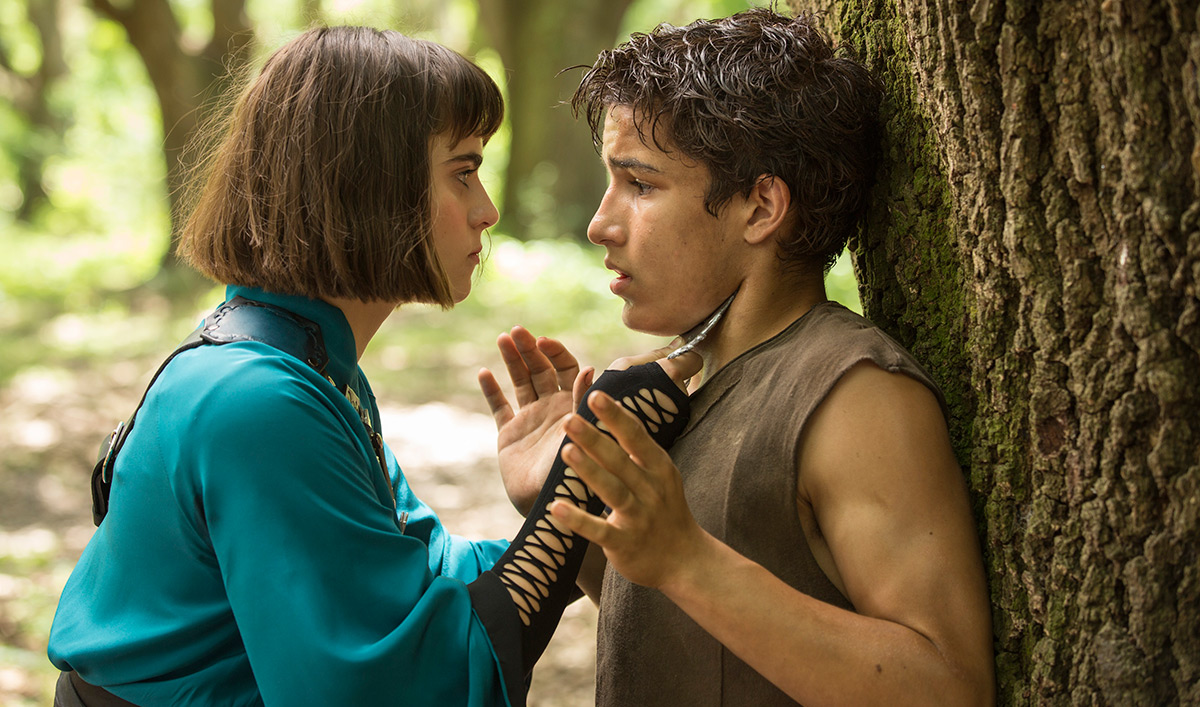 This week, Slate applauds Into the Badlands, while Daniel Wu discusses a Into the Badlands stunt with Variety. Plus, the series premiere is the third-watched cable launch of all time. Read on for more:
• Slate interviews Daniel Wu about Into the Badlands, describing the series as one that "combines ambitiously expansive worldbuilding with breathtakingly elaborate martial arts combat."
• Variety learns from Daniel Wu about one of his Into the Badland stunts, where "I ended up landing on my face and [that] caused me to get a free chiropractic adjustment to my neck. But if my instincts didn't kick in, I would have been badly injured."
• According to The Hollywood Reporter, 8.2 million people watched the series premiere, making the show the No. 3 cable launch of the year and of all time, trailing only AMC's Fear the Walking Dead and Better Call Saul.
• The Sydney Morning Herald says that Into the Badlands "manages to somehow live up to everything you ever knew about martial arts as a genre and, simultaneously, blow it out of the water."
• Daniel Wu tells Postmedia News, "I was inspired to do martial arts by people like Jackie Chan and Jet Li and Bruce Lee. So to be able to do a show like this, which can possibly influence the next generation of kids to want to do martial arts, that's a full circle."
• Speaking with Digital Spy, Daniel Wu notes that "the amount of fighting that we're doing is very over the top – even in movies, I don't think people do this much fighting."
• CCTV interviews Daniel Wu, who says, "Our main goal was to put martial arts on American television, and we know why that hasn't been done before because it's very, very challenging, very, very difficult."
• Aramis Knight tells Examiner.com, "I hope that people appreciate the balance that we all found between the action and the drama. In a way, the drama really carries the action and the action really carries the drama."
• International Business Times interviews Emily Beecham, who teases that her most challenging scene was in Episode 5 when "filming in some old ruins in New Orleans underground in impenetrable heat."
• Speaking with Backstage, Emily Beecham says the world of Into the Badlands is "largely a male-dominated environment, and the Widow has had to fight against that. She's a really exciting character and it's very relevant to today."
• Moviepilot lists six reasons "why Into the Badlands is about to become your favorite new series."
• For recaps and reviews of Season 1, Episode 2, "Fist Like a Bullet," check out Channel Guide Magazine, Den of Geek, Entertainment Weekly, Geeks of Doom, IGN and Three If By Space.
To stay up-to-date on all the latest news about Into the Badlands, sign up for the Badlands Newsletter.
Read More