Blog
Everything You Need to Get Ready for Sunday's Series Premiere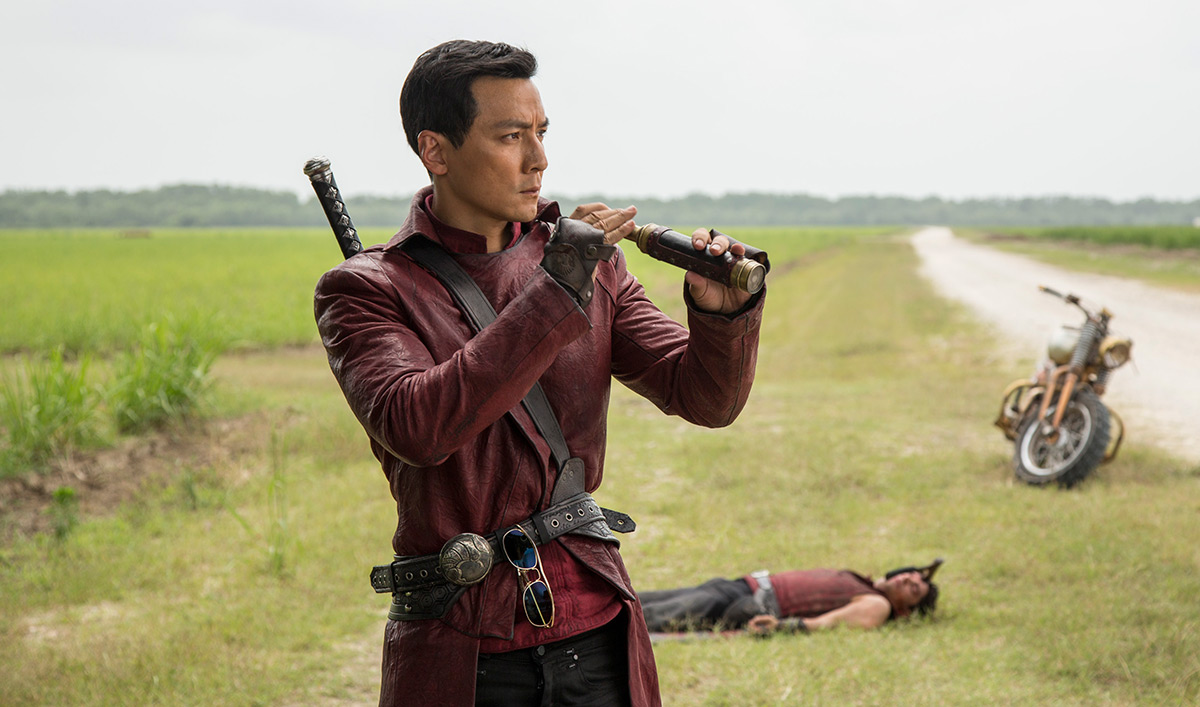 Want to get to know the world of Into the Badlands before the series premiere? Here are some ways to prepare for the post-post-apocalypse:
1. Five hundred years after the end of the world, seven Barons control the Badlands. To protect what is theirs, each Baron has recruited an army of Clippers, deadly fighters trained in the art of killing. Get to know the Badlands and the people who inhabit it here.
2. Check out the official trailer to catch a glimpse of what it's like to live in a feudal wasteland without guns.
3. Witness the stylized combat of Into the Badlands in this sneak peek scene from the action-packed series premiere that Deadline says "does the legacy of Bruce Lee proud."
4. Daniel Wu, the cast and creators introduce the characters and the world of the Badlands in this look at the series.
5. Explore Sunny's past with Issue 1 of the Into the Badlands Digital Comic. Then, dig deeper into the past of the most powerful Baron in the Badlands with Quinn's backstory here.
6. Daniel Wu and the cast of Into the Badlands tell us what it was like to build a sci-fi fantasy world where martial arts reigns supreme.
7. Check out what it was like for the crew to train with martial arts legend Master DeeDee in these Fight Camp webisodes: Episode 1: The Master, Episode 2: Creating Real Kung Fu, Episode 3: Bringing It All Together.
8. Get a glimpse at the cast of characters of Into the Badlands with this first-look photo gallery.
9. Discover what inspired the world of Into the Badlands and how the show was created in these interviews with co-creators, Al Gough and Miles Millar.
10. Get news, exclusives and secrets first by following the show on Facebook and Twitter, and by signing up for the official newsletter.
Into the Badlands premieres this Sunday, November 15th at 10/9c on AMC.
Read More