Press
AMC Teams Up With Venum to Offer Exclusive Into the Badlands Fight Gear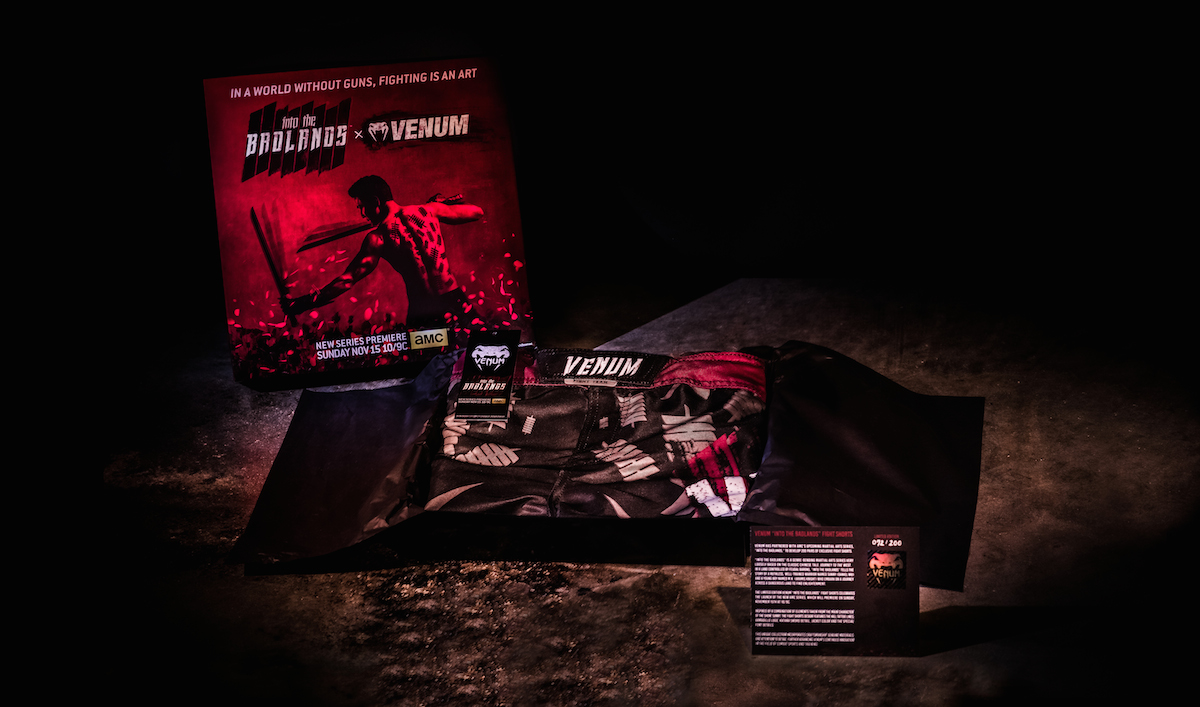 To celebrate the launch of AMC's upcoming martial arts series, Into the Badlands, AMC has partnered with Venum to develop 200 pairs of exclusive fight shorts, to be released on Monday, November 2nd. The limited edition fight shorts design were inspired by a combination of elements taken from the main character of the series, Sunny, including kill tattoo lines, an armadillo logo, katana sword detail, jacket color and special font details.
Click here to visit Venum's official website.
Want more updates on Into the Badlands? Sign up for the Insiders Club to receive exclusives delivered directly to your inbox.
Into the Badlands premieres Sunday, November 15 at 10/9c.
Read More