Press
EW Spotlights New Badlands Trailer; Yahoo Debuts Title Sequence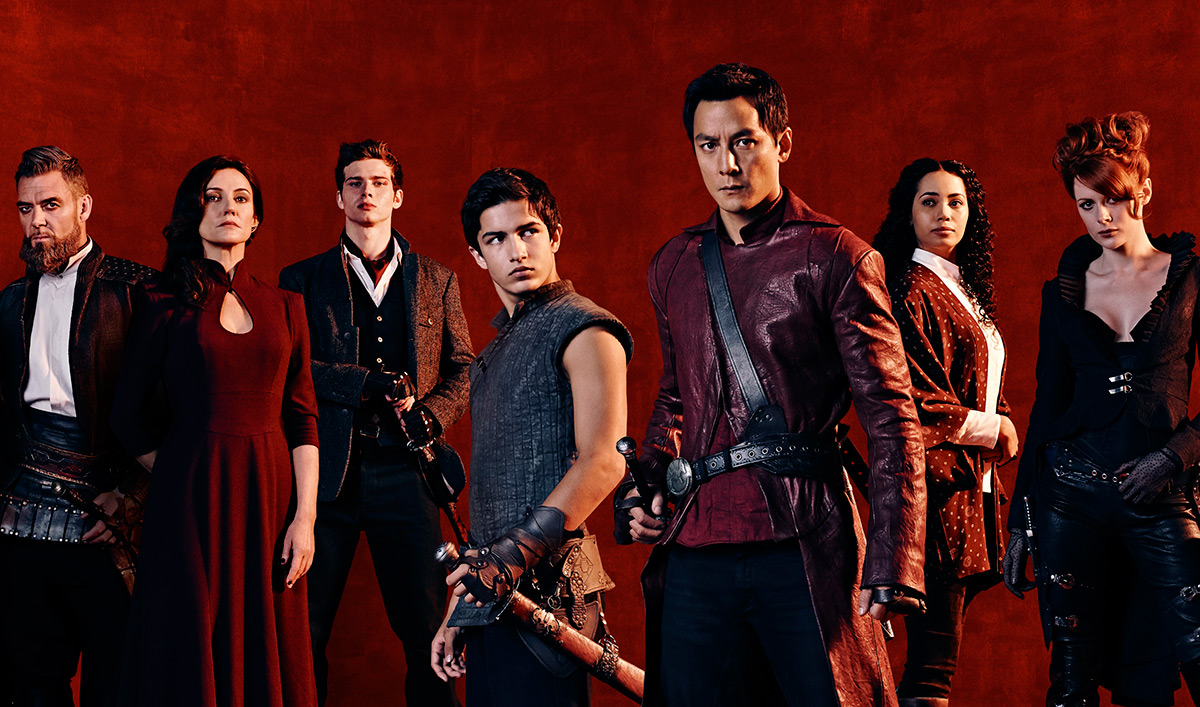 This week, Entertainment Weekly spotlights a new Into the Badlands trailer, while Yahoo TV debuts the show's title sequence. Plus, Vulture checks the show out too. Read on for more:
• Entertainment Weekly spotlights a trailer for Into the Badlands, a drama about Sunny's journey which, "judging by the trailer, will lead to plenty of spectacular showdowns with formidable fighters."
• Yahoo TV premieres the show's title sequence, describing it as a "cross-cultural fusion of contemporary comic book imagery and classical Chinese scroll paintings."
• Vulture takes a first look at Into the Badlands, saying it "looks like a kung fu movie meets a steampunk Western."
• "The mix of old and new world aesthetics is embodied" in a new photo of Daniel Wu in Into the Badlands at TheWrap.
• TV Insider features some exclusive images of Sunny and the gang, "inhabitants of a post-apocalyptic America that has more in common with Feudal Japan than the Land of the Free and the Home of the Brave."
To stay up-to-date on all the latest news about Into the Badlands, sign up for the Badlands Newsletter.
Read More