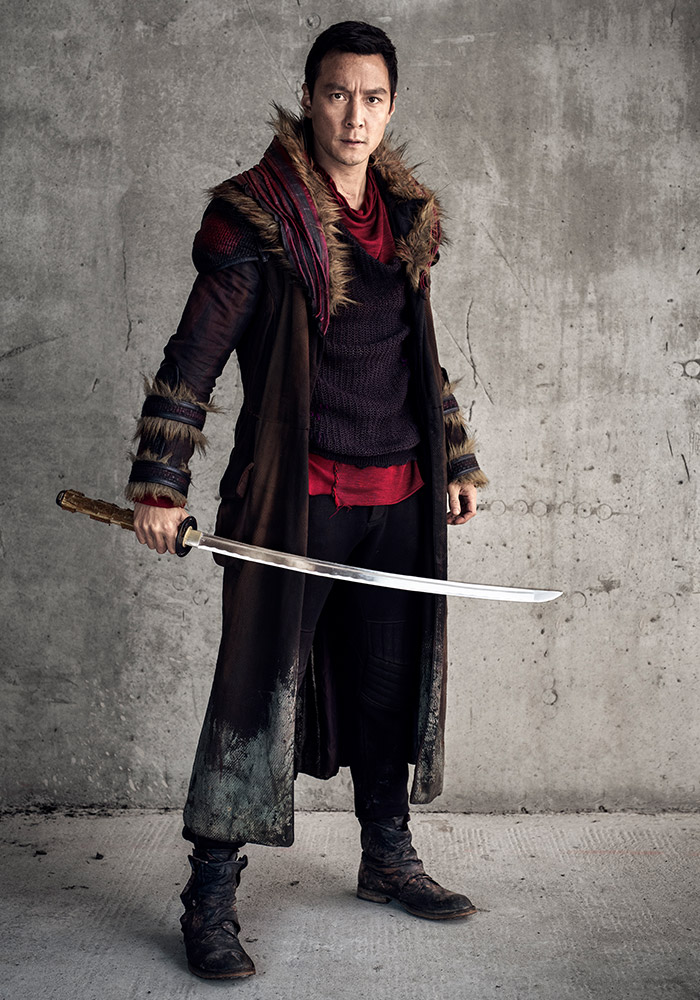 After losing Veil in Season 2, Sunny's only goal is protecting his infant son, Henry. Sunny retreats from the Badlands, but when Henry contracts a mysterious illness, Sunny has no choice but to return to seek a cure -- a mission that leads Sunny into the middle of two wars for the Badlands.

Daniel Wu is an actor, director, and producer who will next be seen in the new Tomb Raider reboot in March 2018, portraying Lu Ren, a ship captain who partners with Lara Croft on a journey to find her father.

Wu has been featured in over 60 films, with his breakout role in Benny Chan's Gen-X Cops. He received two more Hong Kong Film Award nominations in 2005: for Best Actor in One Night in Mongkok and Best Supporting Actor (alongside boyhood idol Chan) in New Police Story, a role that also brought him Taiwan's Golden Horse Award as Best Supporting Actor. He also won the prestigious Hong Kong Film Award for Best Director for his 2006 feature, The Heavenly Kings.

His string of international film hits includes Night Corridor (2003, Best Actor nomination at Taiwan's 40th Golden Horse Awards), Frank Coraci's 2004 remake of Around the World in 80 Days, Quentin Tarantino's presentation of The Man with the Iron Fists (2012), Europa Report (2013), Jackie Chan's Chinese Zodiac (2012), and Dean Devlin's blockbuster Geostorm (2017). Wu also starred in Duncan Jones' epic sci-fi adventure, Warcraft (2016), based on the popular game, World of Warcraft.