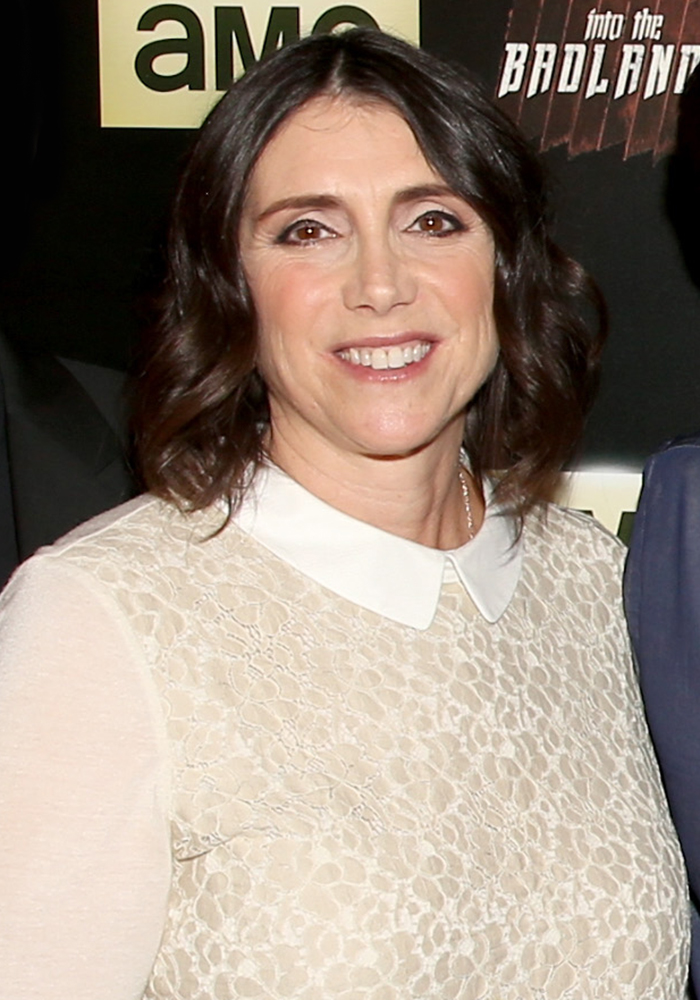 Stacey Sher – Executive Producer
A well-respected executive with a reputation for great taste and an eye for spotting emerging talent, Stacey Sher has been the co-president of Activision Blizzard Studios, with Nick van Dyk, since January 2016. A two-time Academy Award nominee, Sher has produced more than two dozen major motion pictures, amassing nearly $2.2 billion at the global box office. Sher's many critically acclaimed and commercially successful production credits include such notable titles as Quentin Tarantino's Pulp Fiction, Django Unchained, and The Hateful Eight; Steven Soderbergh's Erin Brockovich, Out of Sight, and Contagion; Garden State; Reality Bites; Get Shorty; the critically acclaimed TV series Sweet/Vicious; and many other television series and movies.

Since joining Activision Blizzard, Sher has served as a producer on seasons one and two of the successful animated Netflix family television series Skylanders Academy, based on the Skylanders game series. Season two launched on Netflix in October 2017 and season three has already been ordered by Netflix. Sher is overseeing active development of the highly anticipated live-action feature film based on the globally renowned Call of Duty game franchise, a $15 billion franchise that has an avid following in 166 countries. Sher is also overseeing development and production of numerous live-action and animated films and television series based on the company's rich catalog of more than 1,000 game titles.

A graduate of USC's School of Cinematic Arts Peter Stark Producing Program, Sher served as a partner at the well-respected and prolific Jersey Films production banner with Danny DeVito and Michael Shamberg for 12 years before forming Double Feature Films with Shamberg. The team continued their successful partnership for a decade until they parted amicably to pursue other opportunities, with Sher forming Shiny Penny Productions before being recruited to join Activision Blizzard Studios as co-president.

Sher is a member of the Producers Guild of America, the Academy of Motion Picture Arts and Sciences, BAFTA, and the National Academy of Television Arts & Sciences. She is active in a number of social and philanthropic organizations, including three causes to which she donates considerable time and resources: The Pablove Foundation, which serves children living with cancer and offers support for their families in addition to leading efforts in pediatric cancer research; and two giving circles through Liberty Hill, a Los Angeles-based environmental justice organization serving low-income communities that are most likely to be exposed to environmental dangers that cause greater risk of cancer and health consequences from this exposure; and the XX Fund, which provides annual grants to non-profit organizations that help girls and women in Los Angeles reach their potential, achieve economic justice, and live free of discrimination and violence.

Sher was honored by the ACLU for her commitment to films and television that are empowering, inspirational, and thought-provoking, dealing with issues from public safety to education, social justice to censorship. In 2007, Freedom Writers, which was produced by Sher and written and directed by Richard LaGravenese, was chosen as the recipient of the Humanitas Prize. World Trade Center, directed by Oliver Stone and produced by Sher, was chosen for the 2006 Christopher Award, which is presented to those who create films that affirm the highest values of the human spirit. Sher was also the recipient of the 2002 Mary Pickford Award from the USC School of Cinematic Arts, and the Women in Film Independent Vision Award in 2000. In 2013, Sher returned to her alma mater, the USC School of Cinematic Arts (SCA), and delivered the commencement address at the graduation ceremony.