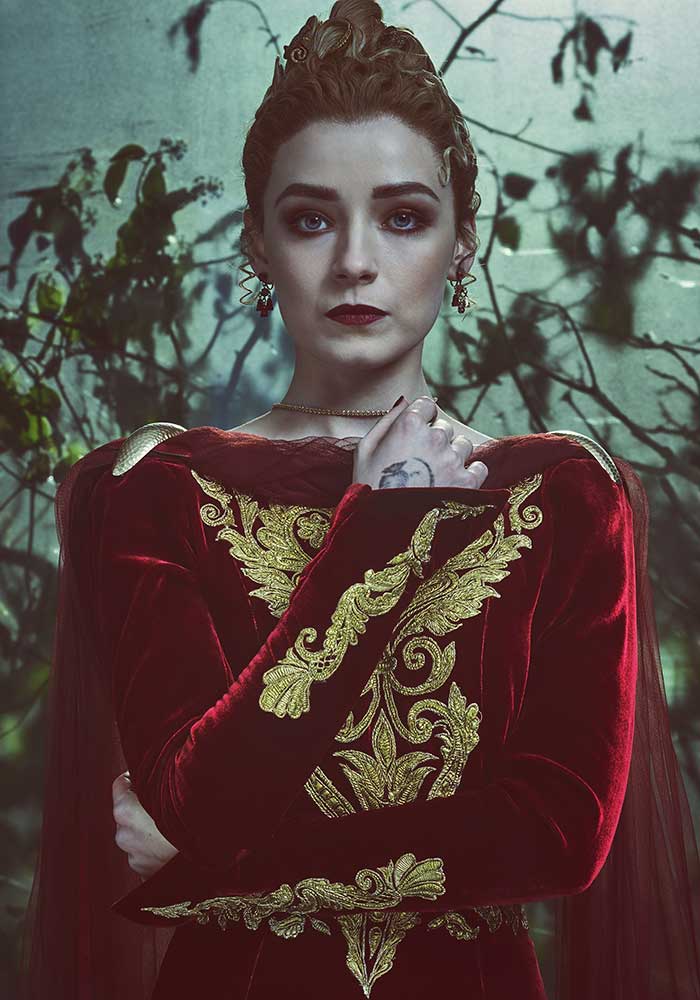 Jade emerged from the chaos at the end of Season 1 a winner. Always the survivor, she has married Ryder and joined him in running Quinn's Barony. Jade proves herself to be a worthy partner in every way. But she will learn that in the world of the barons, your fortunes can turn on a dime — for better or for worse.

Hailing from Ireland, Sarah Bolger is quickly becoming one of Hollywood's most promising talents with notable roles in both television and film.

Bolger can next be seen in Conor McDermottroe's Halal Daddy opposite Colm Meaney and Art Malik and A Good Woman Is Hard to Find for director Abner Pastoll.

Previously, Bolger co-starred in Angelo Pizzo's biographical drama My All American opposite Aaron Eckhart and Finn Witrock in 2015. This followed her leading performance in Michael Thelin's independent feature Emelie, which made its debut at the 2015 Tribeca Film Festival and Relativity's thriller The Lazarus Effect alongside Olivia Wilde, Evan Peters and Mark Duplass.

Bolger first made her memorable and award-winning debut at the age of eleven in Jim Sheridan's In America for Fox Searchlight. Since then, Bolger has top-lined Mark Water and Paramount's The Spiderwick Chronicles, Mary Harron and IFC's The Moth Diaries and Max Mayer's As Cool As I Am, opposite James Marsden and Claire Danes. In television, Bolger played pivotal roles such as "Princess 'Bloody' Mary" in Showtime's Golden Globe nominated and IFTA winning The Tudors and as the Sleeping Beauty "Aurora" in ABC's Once Upon A Time.