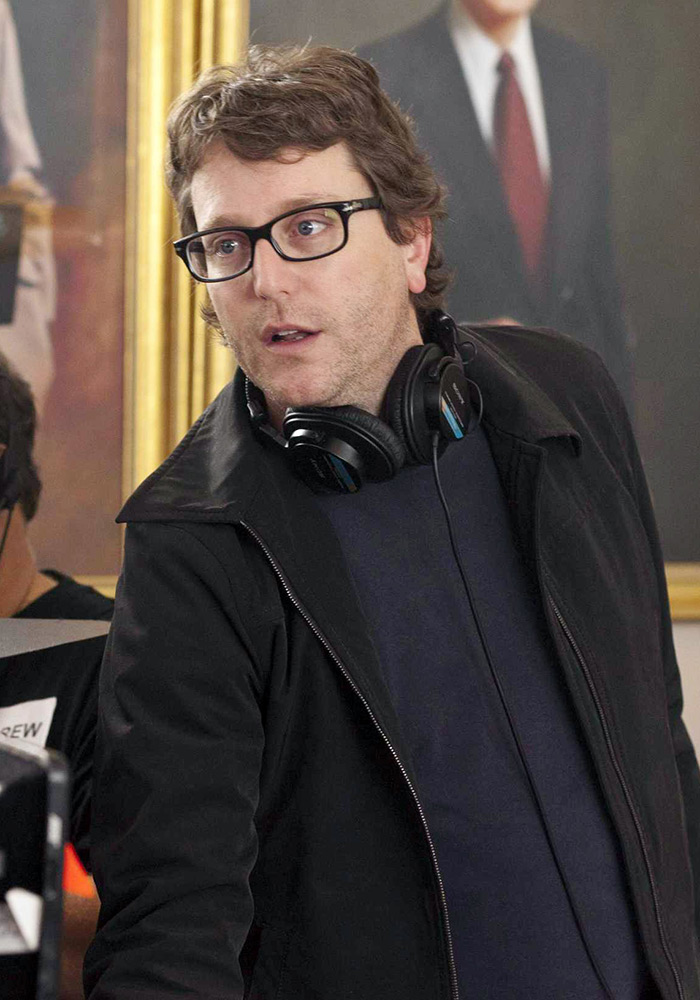 David Dobkin – Executive Producer/Director
David Dobkin revived the hard-R-rated comedy genre when he directed the 2005 summer blockbuster Wedding Crashers, starring Vince Vaughn and Owen Wilson. The romantic comedy about two buddies who sneak into weddings to pick up women grossed more than $285 million worldwide at the box office.

Dobkin also directed and produced the drama The Judge, starring Robert Downey Jr., Robert Duvall, and Billy Bob Thornton. Duvall received both Oscar® and Golden Globe® nominations for Best Supporting Actor.

Dobkin made his feature directing debut with the 1998 dark comedy Clay Pigeons which marked his first collaboration with Vaughn. The film also starred Joaquin Phoenix and Janeane Garofalo. Dobkin then proved his ability to combine action and comedy in the hit film Shanghai Knights, with Owen Wilson and Jackie Chan.

Most recently, via his Big Kid Pictures banner, Dobkin is producing the animated series of Dr. Seuss's Green Eggs & Ham for Netflix, starring Michael Douglas, Adam Devine, Diane Keaton, Eddie Izzard, Jeffrey Wright and Ilana Glazer, and also produced the 100 million-dollar-plus box office hit reboot of the classic comedy Vacation, starring Ed Helms, Christina Applegate, Leslie Mann and Chris Hemsworth.

In addition to his feature film success, Dobkin is an award-winning commercial and music video director. He was awarded a Bronze Lion at the Cannes Film Festival for his Sony PlayStation spot Bell. Previously, Dobkin directed music videos for such recording artists as Tupac Shakur, Elton John, John Lee Hooker, Sonic Youth and Blues Traveler, to name only a few. He won an MTV Video Music Award for Best Dance Video for Coolio's "1, 2, 3, 4." And most recently, he directed the viral phenomenon hit music video for Maroon 5's "Sugar," which has over 1.5 billion views so far.

A native of Washington, D.C., Dobkin graduated with honors from New York University's (NYU) Tisch School of the Arts in 1991, with a BFA in film and television. He began his career six years earlier as an assistant to the production manager on John Schlesinger's The Believers. While pursuing his film studies at NYU, he worked in development for Warner Bros. His NYU thesis film, 52nd St. Serenade, won several national and international awards, including a 1992 CINE Golden Eagle Award and a Gold Award at the Edinburgh Film Festival.