Uncategorized
Immortalized Q&A – Judge Paul Rhymer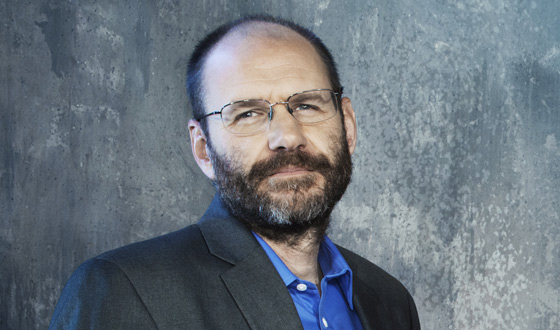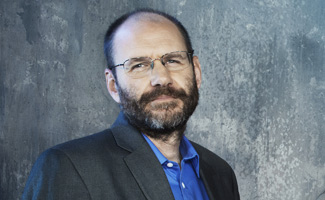 Taxidermy expert Rachel Poliquin talks with Paul Rhymer from AMC's Immortalized about the season's craziest creations and sourcing animals for the Smithsonian collection.
Q: You started working as a Smithsonian Institution taxidermist when you were only 21. How did you get so good, so young?
A: I first got a very entry level job there doing a little bit of design and illustration. I wanted to be an illustrator, but in the bigger exhibit office that I worked in, there was an opportunity to do a little bit of taxidermy and model making. I had the experience because my dad was a taxidermist, and I had done it as a kid. Within about a year I moved into the position as a full time model maker and taxidermist. Back in those days, they would often hire people in entry level positions and then bring them up in the museum so you would learn the protocol of making the exhibits and handling artifacts. You can't really go to school to learn how to handle the Hope Diamond. You learn that from being around professionals.
Q: What was it like working on the renovation of the Smithsonian's National Museum of Natural History?

A: When that project came down the road, we knew it was going to be total change in the mammal hall. Changes like that happen not even once in a generation, so to be part of a project like that was really a big deal. Everyone was excited. Another taxidermist was hired for the project, and he and I worked full–time for two years mounting for the exhibition.
Q: Where did you get the animals from?
A: The majority came from zoos. The museum wrote to several hundred zoos and said, "These are the species we are looking for. Should you have any of these animals that die in your zoo, we would be very interested." And we got a lot of animals that way. Some animals — about two dozen — came from Ken Behring, who donated the money for the hall. And some were donated by other taxidermists or other people. The Smithsonian was very clear that it did not want to go out and actively collect for the hall.
Q: You also did work at the Swaziland National Museum. What was that experience like?
A: Somehow I talked my boss into giving me a two year leave without pay to go work in Swaziland, and basically we built a natural history wing for their national museum… The touchstone of everything we did in that museum reflected how Swazi culture — both traditional and contemporary — is deeply influenced by nature… It was fun and really cool because I got to be curator, designer, taxidermist, muralist. While I was there we mounted animals, we made dioramas, we built exhibit cases. I painted murals and trained museum staff in Swaziland to do taxidermy and build dioramas. At the Smithsonian you are more a single job guy. There I got to wear lots of hats and be involved in everything from the beginning to the very end.
Q: I know you focus on wildlife sculptures now. Was that a difficult transition from preparing taxidermy mounts?
A: I don't really see a transition. I'm a sculptor, I'm a taxidermist, I'm a duck hunter, I'm a bird watcher, and a fisherman. All those things play into one another. For me, there are no definite boundaries. When I'm bird watching, I'm watching the habits of birds and thinking how I am going to sculpt them. When I'm sculpting or mounting a duck, I'm reflecting on my time in the marsh… It all comes together.
Q: Did the concept of Immortalized surprise you?
A: No, not really. Since the mammal hall opened ten years ago, we've noticed that the popularity of taxidermy has been really steadily increasing. I definitely noticed a difference. While we were working on the hall there was a lot of interest and excitement and media coverage about what we were doing… I've always felt that once people get past the fact that these animals are dead, there is a genuine fascination there… That's the cool thing about the show; it doesn't treat taxidermists as a bunch of hapless rednecks, but shows people who are really skilled, imaginative, artistic and doing some interesting things.
Q: What was your favorite or most surprising moment on the show?
A: When Immortalizer Takeshi pulled out that five-headed demon devil-thing. That was a revelation. I had never seen anything like that in taxidermy. It was incredibly creative. I loved seeing that. Then also in "End of the World," when CJ Fegan came out with that epic piece. It was so epic and so big it was almost a rogue piece although he is conventional taxidermist. I was really excited to see him go really big.
VIDEO: Final Reveal from Episode 103, "End of the World"
Q: How would you draw the lines between rogue and traditional taxidermy?
A: It is really like comparing apples and oranges… Rogue taxidermists are much freer to come up with something totally unconventional and out of the box than traditional taxidermists, while conventional taxidermists have the techniques, skills, and have the ability to make things look more real than rogue taxidermists… I want to see more rogue taxidermists stepping up their skill level to compete with conventional taxidermists, and conventional taxidermists bringing out the creativity and artistic aspect of their craft.
Click here to read an interview with Immortalizer Takeshi Yamada.
Read More