Uncategorized
Immortalized Q&A – Judge Brian Posehn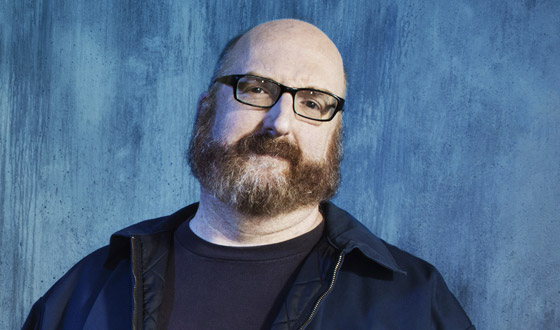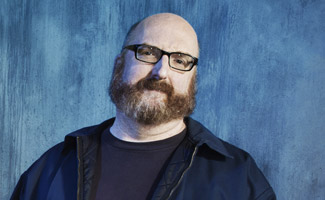 Taxidermy expert and author Rachel Poliquin talks with Brian Posehn from AMC's Immortalized about how the show fits into today's "nerd culture."
Q: Were you surprised when you first heard about a competitive taxidermy reality show?
A: No, not at all. I'm on the road a lot, and I see what's on TV. So it wasn't surprising at all. With all the reality shows and competitions that already existed, a show about taxidermy makes sense.
Q: Had you ever really thought about taxidermy before getting involved in the show?
A: It's not something I grew up with, but once I got into it I found it really interesting, knowing how much work goes into it. I wasn't even aware that there are different styles of taxidermy, traditional and rogue. I wound up really liking the rogue stuff the most, just because it is more artistic and people can go anywhere with it. That stuff I really liked. Honestly, I would have liked to buy some of those pieces.
Q: You're kind of a nerd authority. How does Immortalized fit into today's nerd culture?
A: What I think makes people nerds is just being obsessive. I think that's what nerdiness really is — its people who don't just passively like something, they get passionate about whatever they like. Everybody who came onto the show was really passionate about taxidermy. The two judges I worked with really know what they are talking about and have lived it for years. They are taxidermy nerds. All the people who came on in the competitions — all the Immortalizers are the kings of the taxidermy nerds, and the challengers were pretty darn nerdy about it too. So I think the show does fit with nerd culture.
Q: You were on an episode of Talking Dead. Is that how you got involved with Immortalized?
A: No, but it was the same producers so I think that helped. They contacted me about the show. What's funny is, I think they thought I was a hunter, but I'm not. What's great about it is that I'm the guy that doesn't know what he's talking about — I'm there for comic relief. But I'm learning as the show goes on, as I talk to the other two judges about what I'm looking at.
Q: Why did you want to be a judge on Immortalized?
A: It seemed interesting. It seemed like a fun thing to do.
Immortalized Episode 3: The Final Reveal
Q: Do you own any taxidermy?
A: I used to own a stuffed piranha, but I haven't seen it in years. I don't even know what happened to it. Maybe my wife didn't want it to make the move from the last house to this one.
Q: Is there any piece of taxidermy that you covet?
A: Almost anything Takeshi does. He is awesome. That guy is an artist and a little nuts. But that's what I love about his stuff. Everything he made was just…oh man! It would look good in my office but it would scare the crud out of my kid. Takeshi is on another level. He is doing his own thing, which I found super interesting.
Q: What would a piece of original Brian Posehn taxidermy look like?
A: I would have to use a piece that was already skinned. I don't want to do the cutting and removal of guts that comes into taxidermy. I liked what Catherine Coan does. She works with little birds that are already freeze-dried in her Canary Suicide pieces. That's something I could handle. Even though I'm a heavy metal dude and I love horror movies, I don't want to be cutting an animal open. I'm a big animal lover. We made fun of that a couple of times on the show. I wanted to be a vet before I got into comedy, but then once I found out how much gore goes into that job, I wanted nothing to do with it.
Q: With all your experience as a taxidermy judge, what advice would you give aspiring taxidermists?
A: Just do your own thing. Just make it artistic. Make it cool. And stay away from road kill. That's gross.
Click here to read an interview with Immortalized judge Catherine Coan.
Read More