Uncategorized
Immortalized Handbook – Celebrity Taxidermy Collectors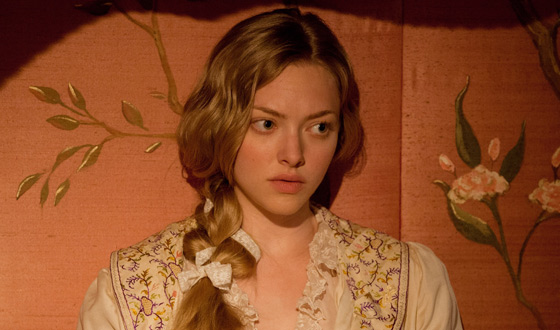 In the Immortalized Handbook, AMCtv.com reveals which celebrities have a penchant for collecting taxidermied animals, from zebra heads to full-size ostriches. Immortalized premieres on Thu., Feb. 14 at 10/9c.
Amanda Seyfried
The Les Miserables star is an avowed taxidermy fan, with a miniature horse, an owl, a chick and several butterflies in her growing collection. During an appearance on The Conan O'Brien Show, Seyfried was thrilled when the host surprised her with a special gift: The "screeching jet-pack squirrel" that had occasionally been featured on the series.
David Sedaris
Humorist and author Sedaris has written about his longtime love of taxidermy, and has bought specimens for himself and assorted friends and family members. So it's a plus that Sedaris lives in Paris, home of the venerable taxidermy store, Deyrolle. When Sedaris taped an episode of the radio show This American Life about Americans living in Paris, he took host Ira Glass to Deyrolle and bought a magpie while they were recording the segment there.
Martha Stewart
You might be surprised to hear that Stewart collects stuffed beasts, but she's been an aficionado since childhood. Much of the collection resides at her home in Maine, and includes ducks, geese, a turkey, a baby black bear (roadkill), an American lynx, a red fox, bobwhites, and a porcupine. She has posed several of her animals her magazine's Halloween pictures.
Dita Von Teese
The modern burlesque queen collects vintage taxidermy, and her Los Angeles home boasts a full-sized ostrich, a bear rug, a monkey, swans, a peacock, and two heart-shaped displays filled with birds.
Jack White
The rocker's personal collection is heavy on major mammal taxidermy, and includes a zebra head, two gazelles, a giant white elk, and two types of African antelopes: the eland and the kudu. White told the magazine The Believer that he once considered going into taxidermy, back when he was working a day job as a furniture upholsterer.
Immortalized premieres Thu., Feb. 14 at 10/9c.
Read More